We did some ribs today for the main event. We have a ton of venison brats, so I ran a pack of those, and we picked up some fresh made polish sausage.
Rubbed the ribs last night, home made concoction, went a little too heavy on the cayenne, but they were still awesome.
Started the coals about 11am, ribs on at noon. Sausage on about 4 or so, along with some wrapped potatoes - I didnt want them to pick up allot of smoke - I just wanted them to cook
First time using pecan, turned out real nice.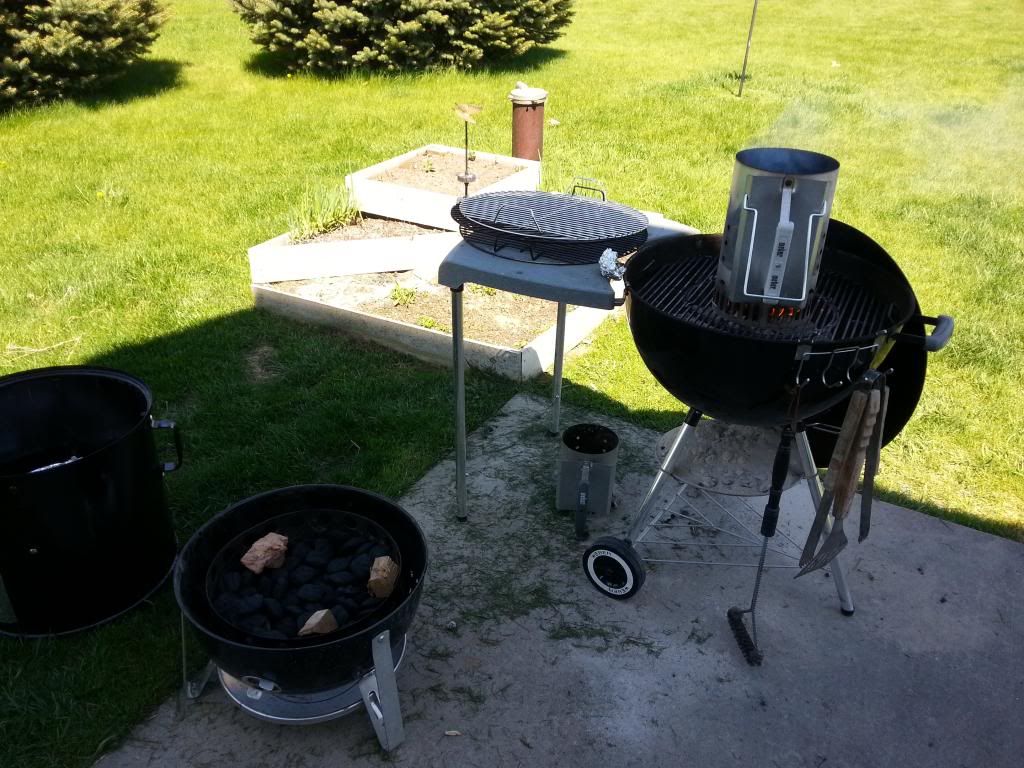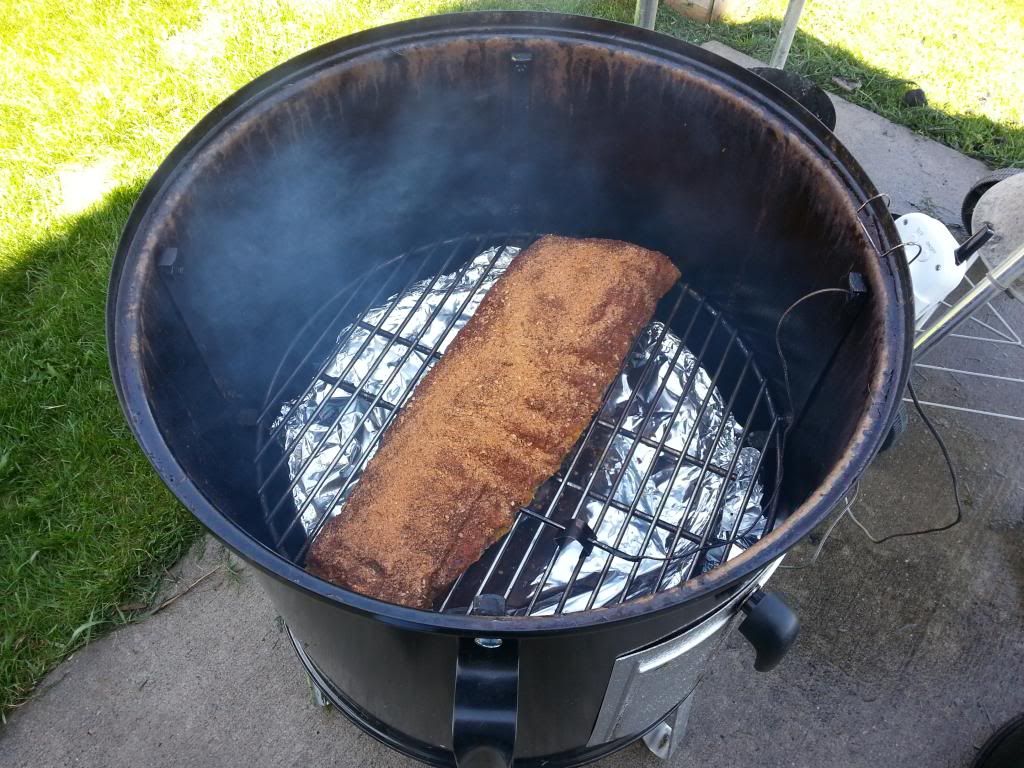 Ran it about 225 all day, 2 botom vents shut, one cracked, top wide open. Cranked it to about 250+ towards the end.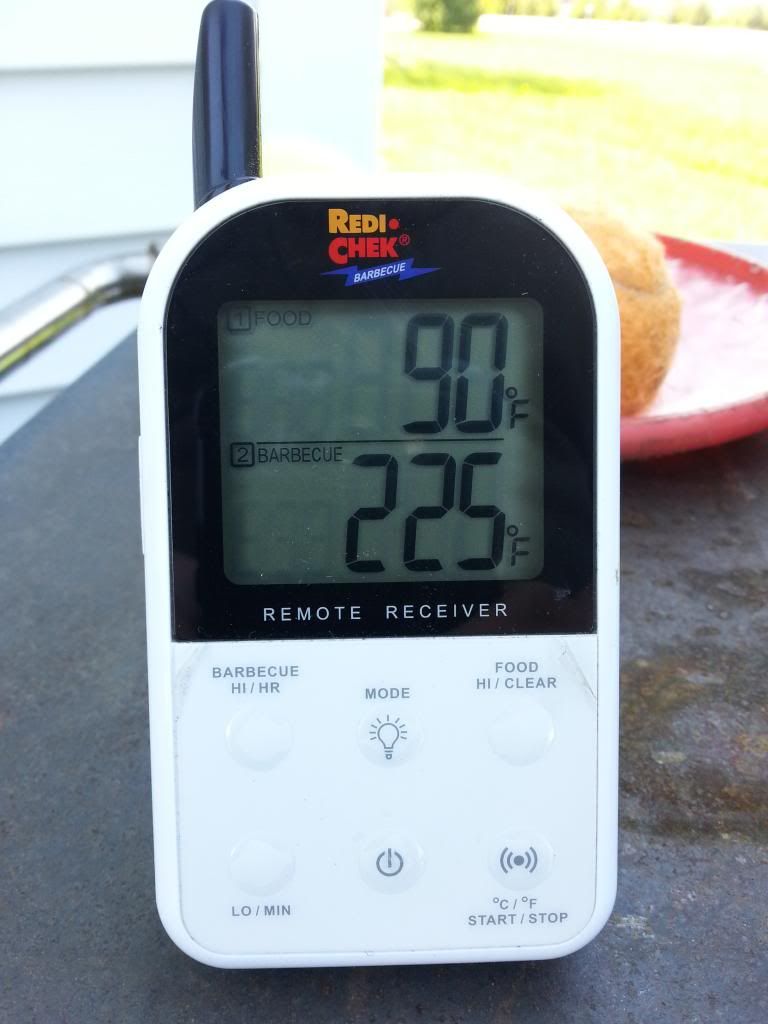 Gettin there.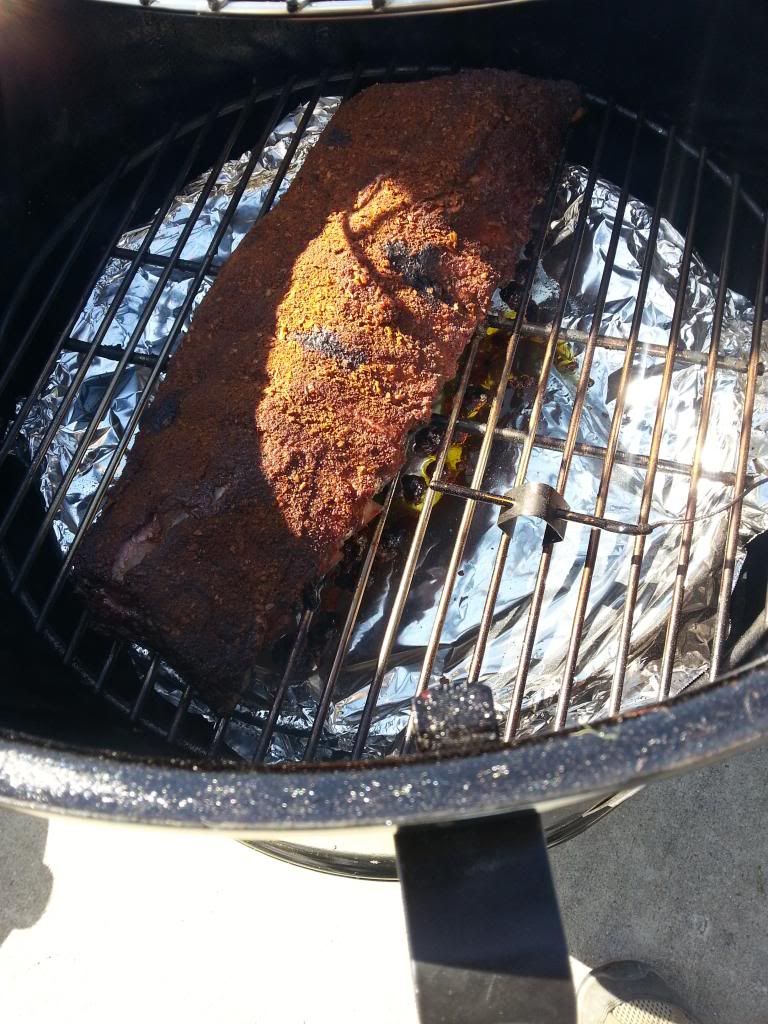 Sausage and potato on.