My in-laws live in northern Arkansas so when we visit them we go right past Cuba, MO, and while I'd wanted to stop at
Missouri Hick Bar-B-Que
for years I didn't get a chance until last month.
I believe we sat in the barn-style addition to the left. It's decorated in "old barn meets antique store" motif (no photo).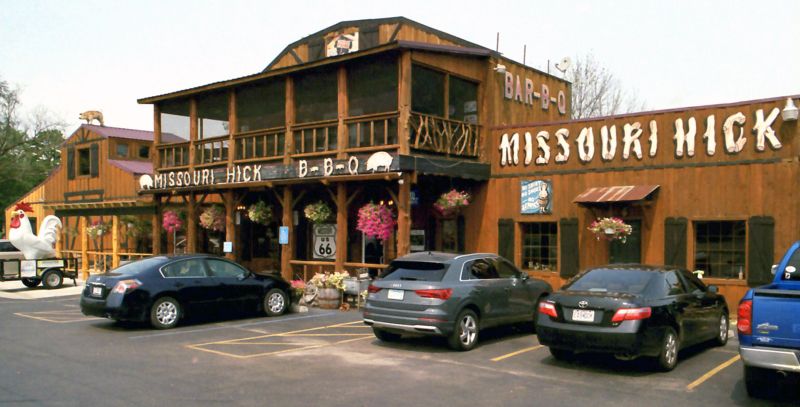 Not being a fan of sweet sauces, my favorites were Smokey and Original.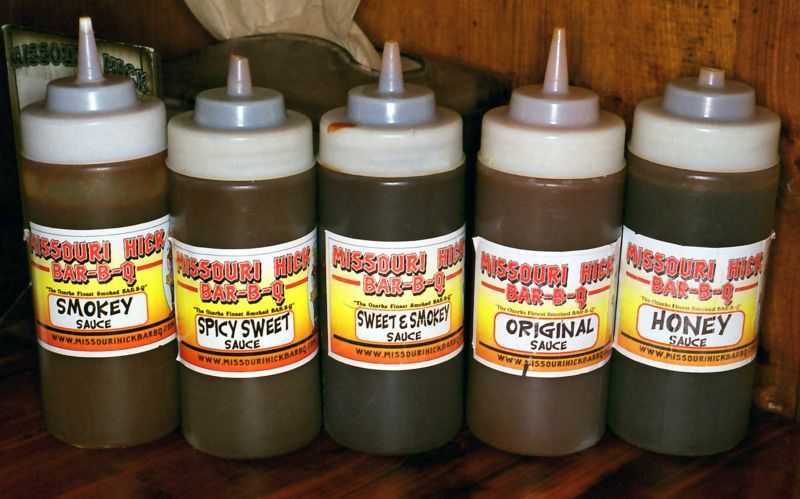 The barbecue was pretty good; we split a 3-meat plate containing ribs, pork, and brisket. Of the 3 I think the brisket had the least amount of smoke, but all were cooked well. And while I usually don't care for German potato salad because it's often too sweet, their version is light on the sugar and heavy on the vinegar.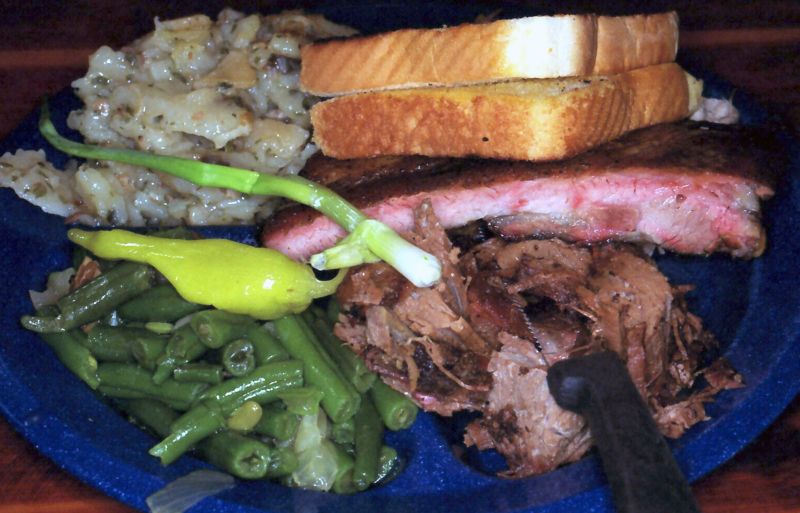 The Hick's easy to get to from I-44 and is actually right on US-66 (note the first photo), which makes it a good place to take a break from the road. Hopefully I'll get another chance to stop there sometime.
Speaking of Route 66, it's also just east of a well-known 66 attraction: the
Wagon Wheel Motel
. In fact, my first itinerary had us spending the night there, but my wife's work schedule wouldn't allow it and we settled for Springfield, IL. Of course, since we were there in the middle of the day the neon wasn't lit.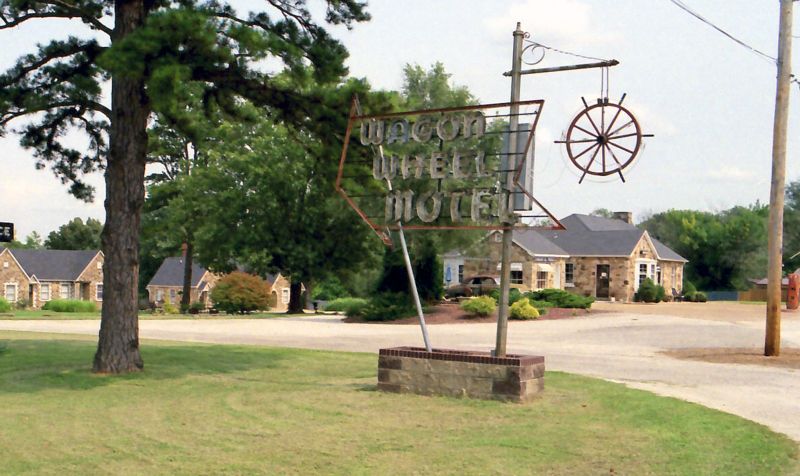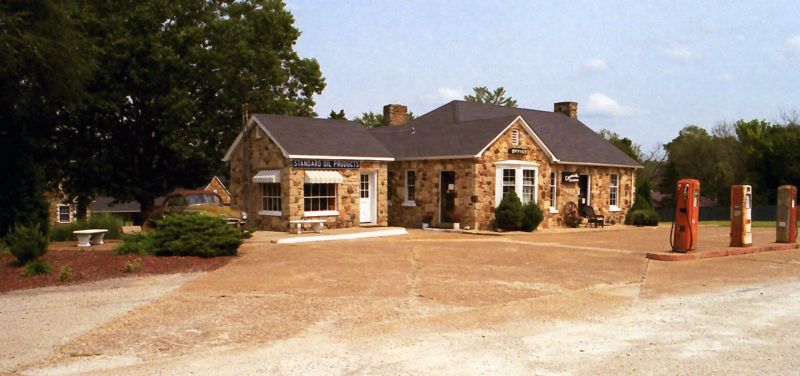 Last edited: