"Eat them to save them."
We vacation in northwest Wisconsin and it just so happens that a
Mangalitsa
farmer (
Chickadee Hills Homestead
) is right in the area, so this past summer we picked up some pork to give it a try.
How about a nicely marbled pork steak?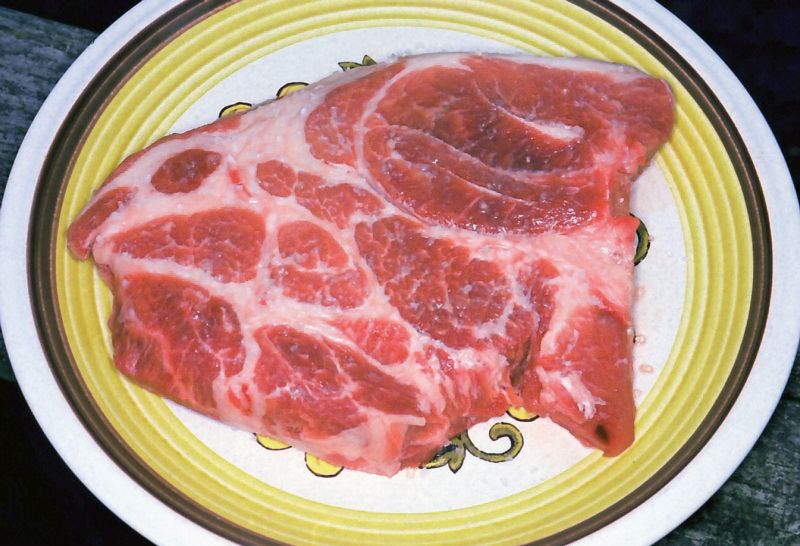 Pork this pink would terrify some people but I have no qualms when the animal has been cleanly raised.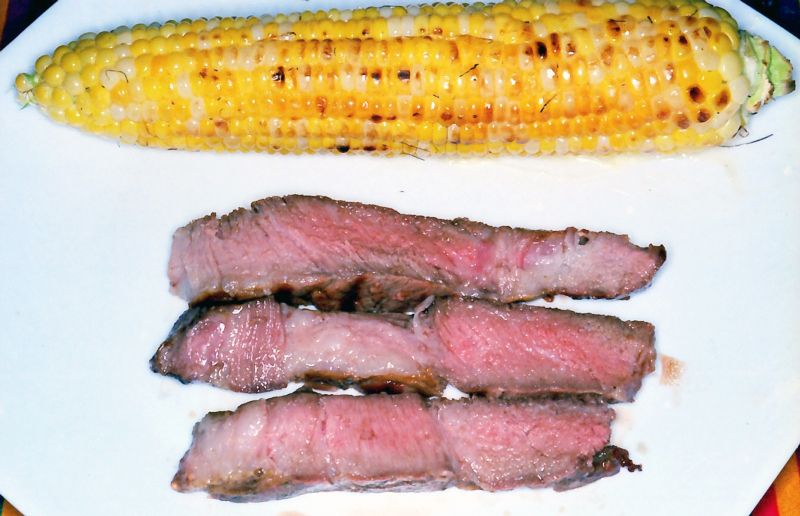 Mangalitsas are "lard hogs". Care to guess why?
As the fat congealed it turned into a delicious, buttery spread.
Spooner's about 4 hours or so from me and I'm planning on a road trip when my current supply is gone. I'm trying to make a strong commitment to small-farm, heritage pork these days and while it costs a little more I believe it's money well-spent.