So, a buddy of mine is looking for a Performer with gas assist and I was helping him look on CL. I find one and he contacts the woman but after saying it was still available she never responds back. So, I keep looking. I find this: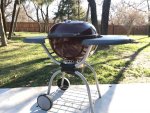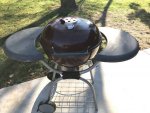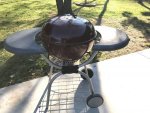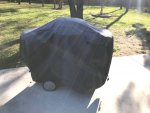 $100 and it looks beautiful. At first I was going to send it to my buddy but without gas assist I knew he wouldn't want it. Then it hit me that I could get this one and sell him my Performer for the same price since I use my Genesis side burner to start my chimney and don't even use the gas assist on my Performer. Kills two birds.... I get this grill and he gets what he's looking for.
I'm going in a couple of hours to look at it and take it home if it looks as good as it does in the pics. Seems like a decent price. One question for those of you that might know.... I don't see the upper bracket on the back for the lid holder. The rollers are there and the lid stop is in place, but don't see the bracket. Is that something that was possibly removed from this model, or is it just missing from this particular one? Thoughts?