Ugly Dog Saloon and BBQ is in the Warehouse District of New Orleans close to the Convention Center and the WW2 Museum. Ugly Dog is also New Orleans' oldest BBQ restaurant (since 1998).
Ugly Dog's Lafitte Pig Sandwich made the cover of New Orleans Magazine's November 2019 BBQ Issue.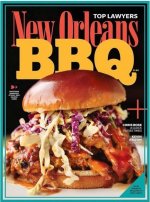 Open 7 Days a Week at 11am
401 Andrew Higgins
New Orleans, LA 70130
More than just great BBQ! Ugly Dog Saloon serves slow-roasted BBQ, gameday grub and platters, and a full bar. We also offer private event and offsite catering.
www.theuglydogsaloon.com
Last edited by a moderator: