Today I received my walnut wood handles my friend Marty got for me....they are nice.
This side...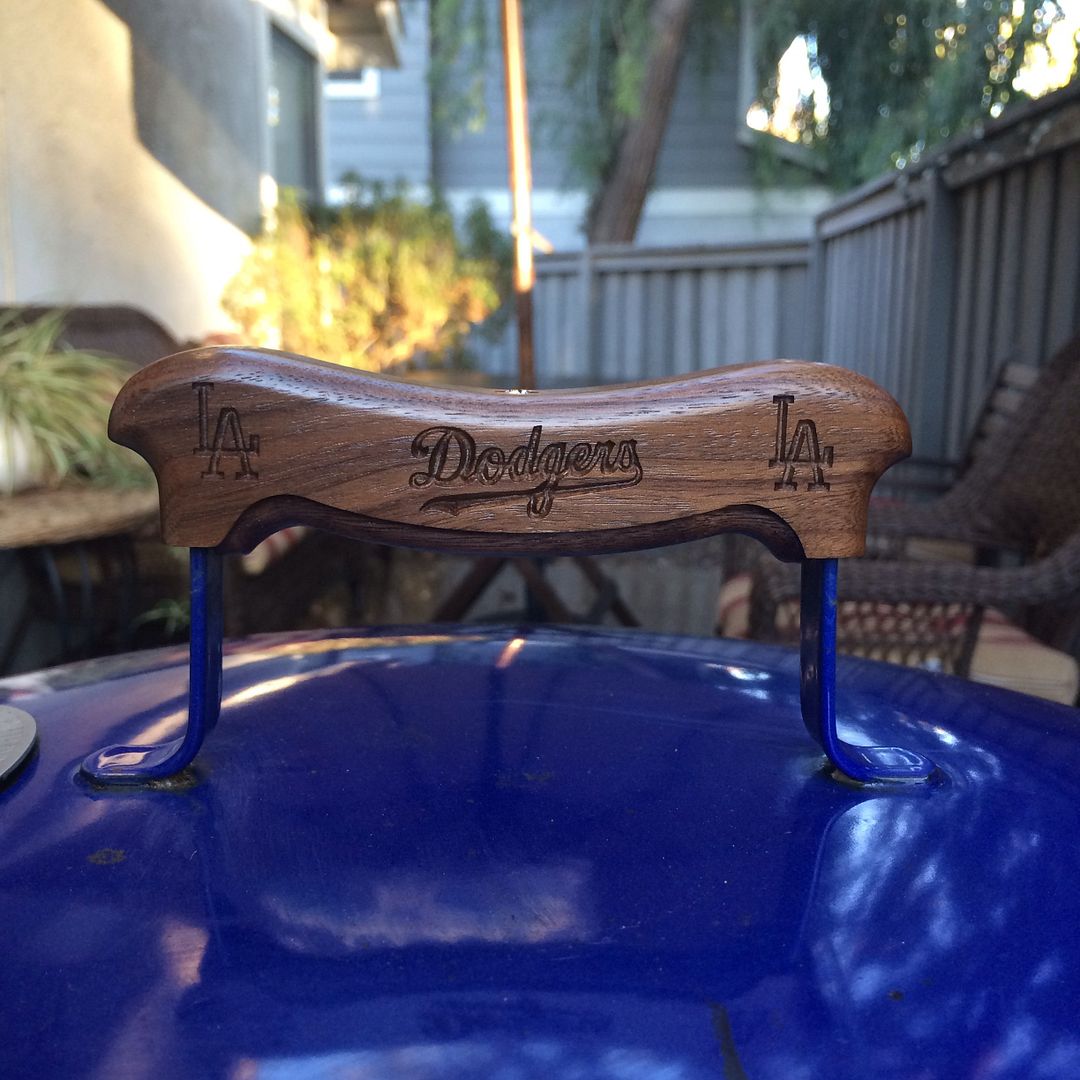 The other side...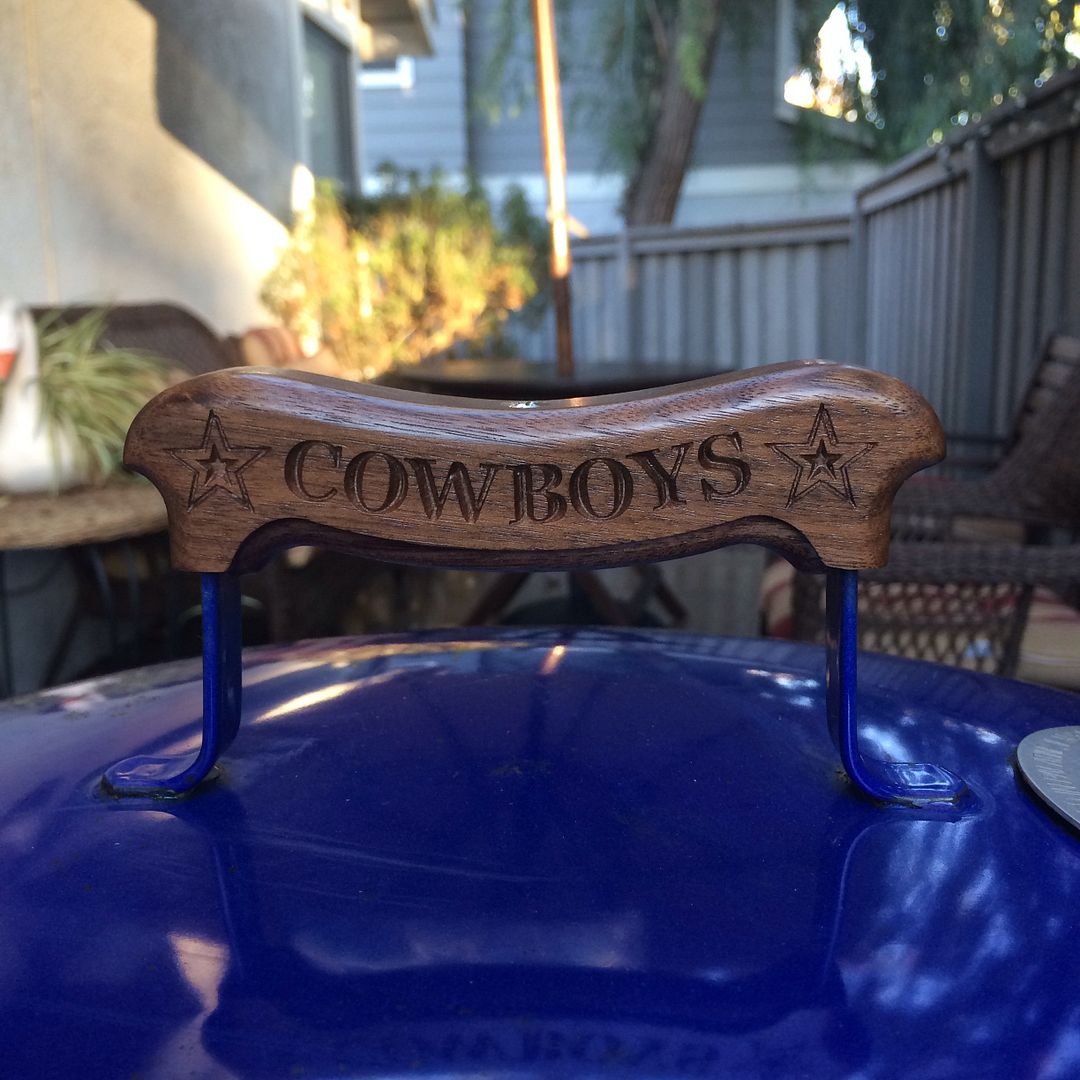 A friend of mine gave me some wine and whiskey barrel wood
So tonight's dinners was easy...pulled pork fried tacos from a previous cook. Here's my daughter and Maribel shredding the pork.
Nice weather to do this outside
On the weber they go
My lovely wife taking over grilling duties...
Plated and ready to eat... Topped with Pico de gallo and cabbage. We used both red and green salsa.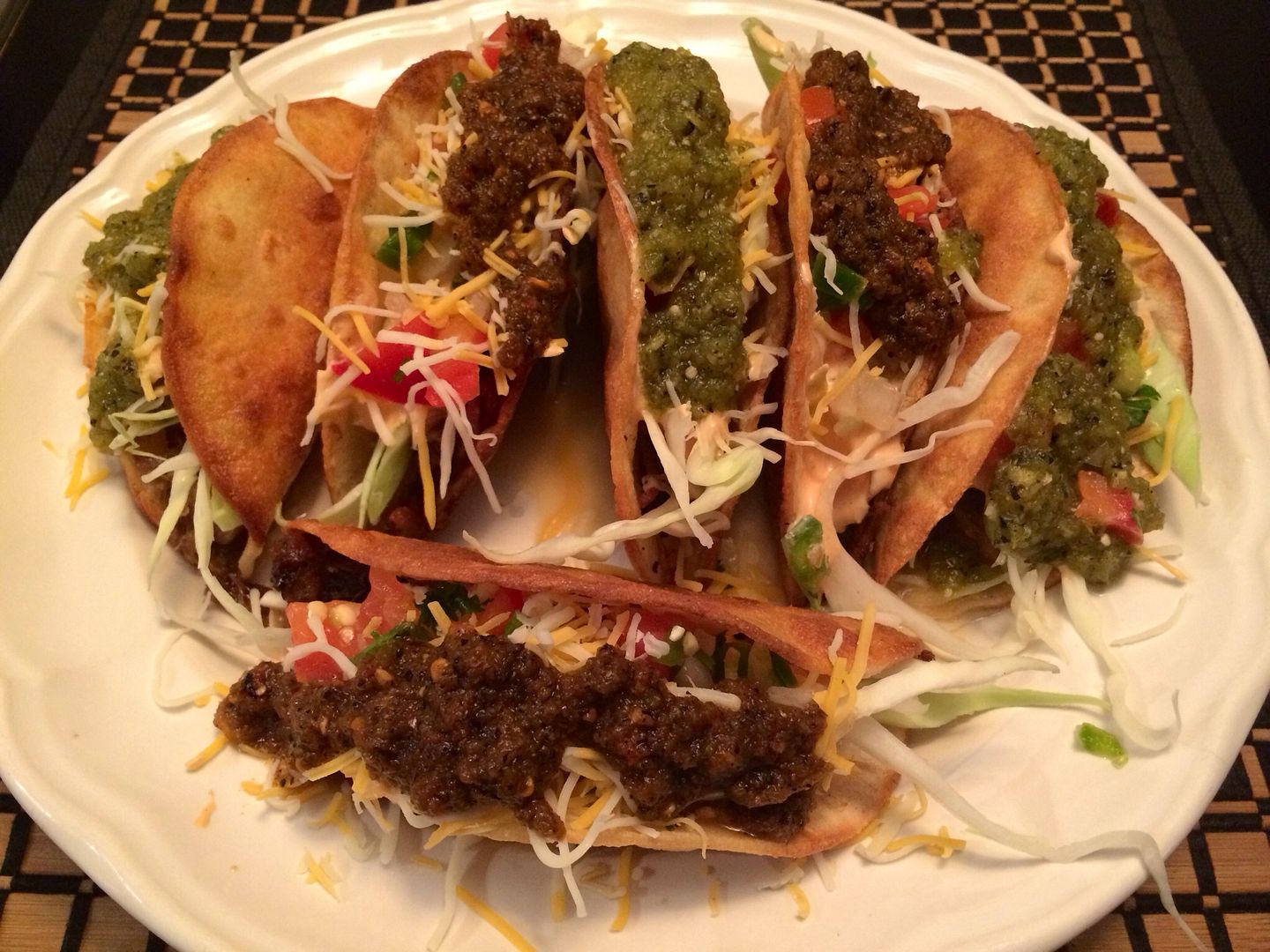 Have a great weekend my grilling and BBQ friends.
Tony and Maribel