We recently purchased part of a grass-fed cow from a local farm, figuring we could help our local economy. Maybe some of you can give me your experiences, but for now - tonight's cook.
The libation of the evening. This is good beer.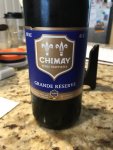 Sautéed some mushrooms in butter.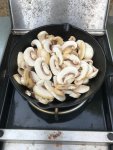 Yellow squash with an initial glaze of honey, rice vinegar, soy sauce, and chili paste.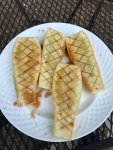 Mushrooms giving up their H2O.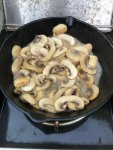 Our local, grass-fed beef. Two small strip steaks and one small sirloin.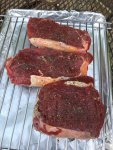 Squash after the 1st turn. Continued to baste and grill.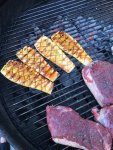 Shrooms ready for the plate.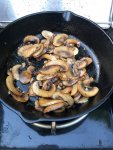 Steaks on direct with the squash done and just hanging out.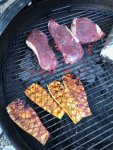 And the plate. Served with foiled potatoes and shallots, with a lime juice, shallot, cilantro relish on the squash.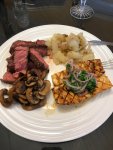 So I had high hopes for this beef, but it was some of the toughest steak I've ever had. Now I know prime is a small percentage of the overall beef market and I wasn't expecting prime quality, but this stuff was crazy tough. Has anyone else bought local beef and had the same experience? The meal was great if you ignore the texture of the beef.