I am new to the q. Wanted to try ribs with low / indirect heat. I found a device, rack, that seems to work pretty well.
Stands 1.5in above Weber grate, 7in wide and 19.25in long. Made of ceramic, good for up tp 700F per Sur la table. PRICY
at $39.
Using low heat and water with foil under the rack , second half of cook, all went well. Temp from Weber hood therm was about 350F during the 2 hr cook. Direct temp of the outside of the ribs was 250-300F.
Now lets see if I can post a pic?
Mark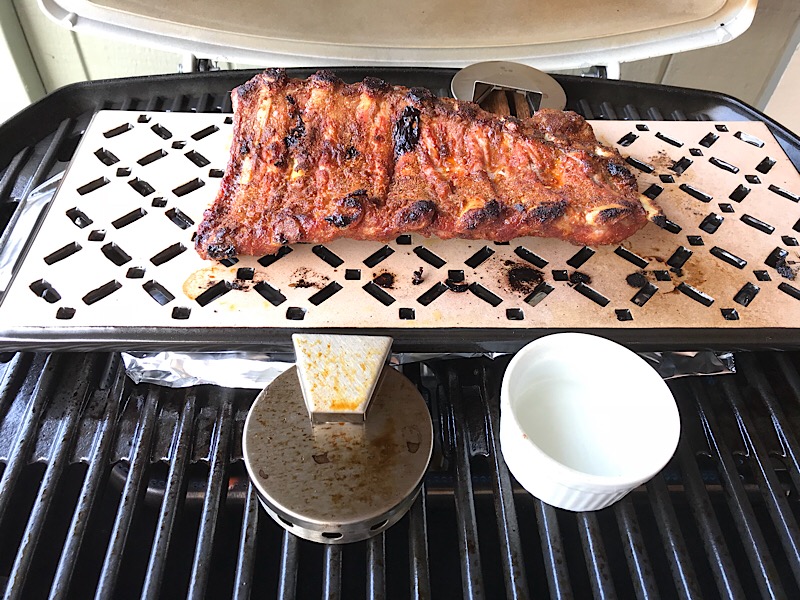 guess not, can't remember which share choice to copy?
IT WORKED, only 3rd try!
Last edited by a moderator: