Russell's it ain't.
Earlier this month I was in the Chicago area and my hotel was within walking distance of
T-Bob's Smoked Bar-B-Q
on highway 83 in Des Plaines. I didn't have a chance to stop for dinner because I had plans for pizza but T-Bob's opens at 8:30 so I was able to visit for breakfast the next morning.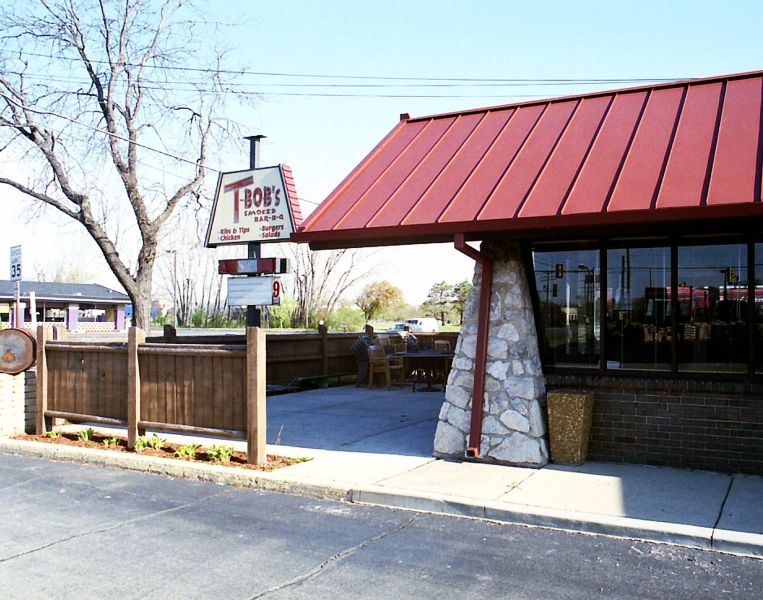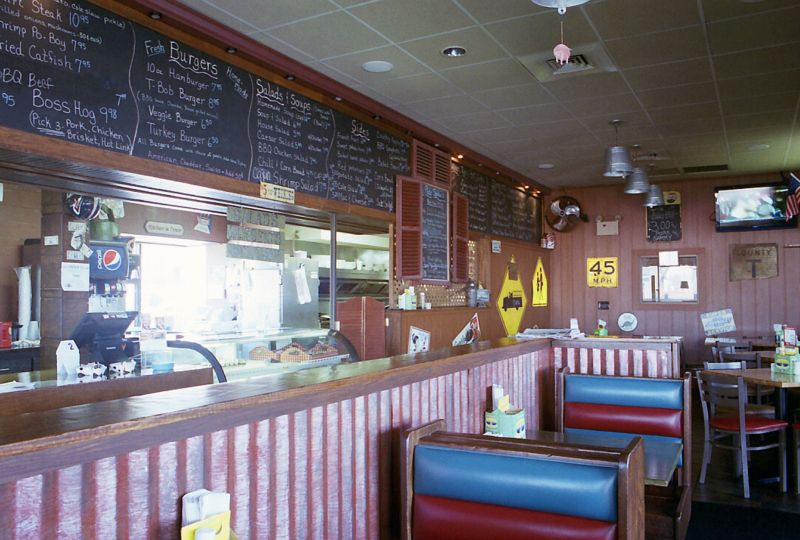 This is the breakfast sandwich made with eggs, optional fried jalapeno bits, cheese, and brisket on a French roll. Good stuff and a great alternative to a hotel or fast food breakfast; the brisket (which T-Bob's always slices except for a small snack-size sandwich) had a mild smoke flavor and the "morning sauce" was tangy and not too sweet. Unfortunately I wasn't able to have any other meals at T-Bob's but if I'm ever in the area again I'll definitely try to make a stop to check out more of the menu. Actually, I could've eaten more than the sandwich but I had a full day of Chicago hot dogs and Italian beef ahead of me so I didn't want to be full right off the bat!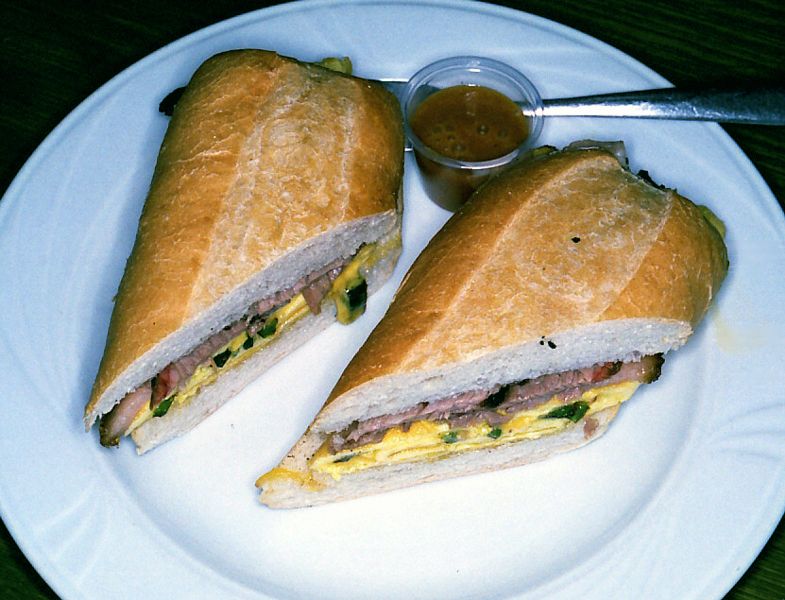 Last edited by a moderator: