Prepped my brisket, 14.5 pound prime form Costco. Trimmed of a lot of fat but it looks like a huge piece of meat.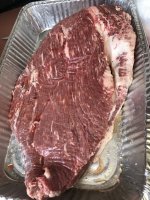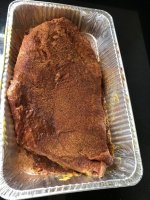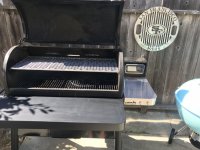 I injected the flat with low sodium beef broth, and did a mustard slather. Seasoned with Oakridge Black Ops Brisket rub. Best to prep when wife isn't looking so I did it early, I'll put it on tonight around 8, probably inject a little more 1/2 hour before.
Wish me luck, I'm goin try out my new top grate for the SF.
Last edited: