I had an abundance of oregano, sage and thyme a few weeks ago so I threw some in the food processor with some oil and pepper to make a paste for some chicken legs. I salted the legs separately before adding the herbs.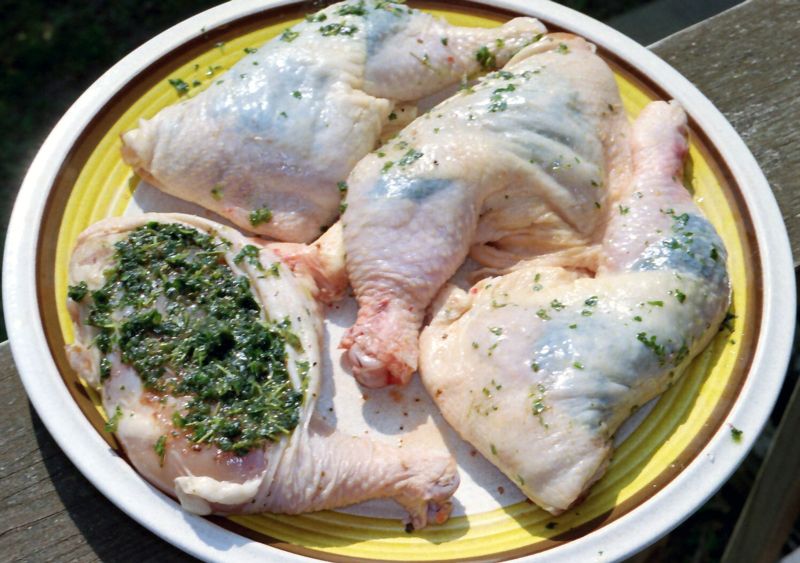 After letting them rest in the fridge overnight I cooked them indirect with briquettes on the 22" Bar-B-Kettle.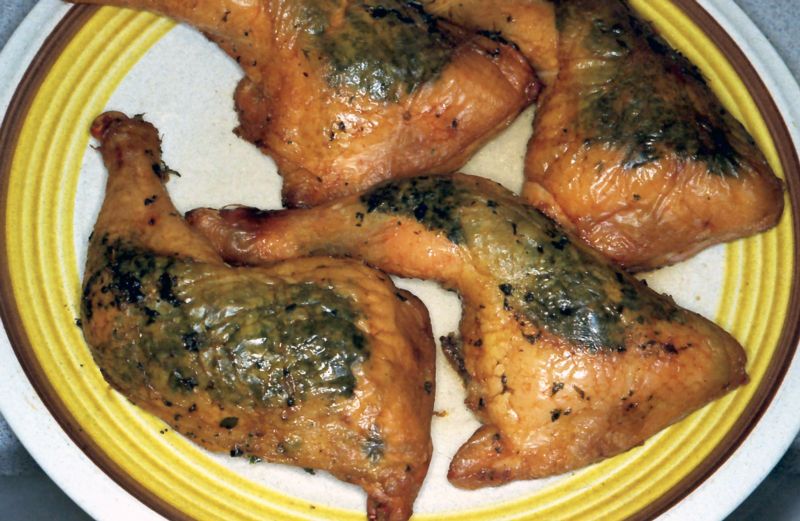 They turned out pretty good, although in hindsight some garlic would've been a nice addition and I should've done a better job of stemming the herbs before putting them in the processor.