Hey guys,
Been MIA - lost the vibe for awhile....anyway....New Mexico Hatch green chiles hit the market!
I roasted up my first batch today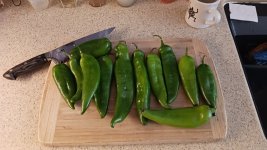 On the grill for roasting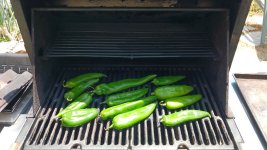 Roasted and resting before peeling/dicing - the aroma in the house was awesome good.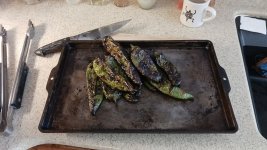 Diced and ready for...anything!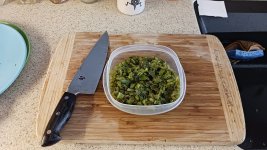 I'd say this year's crop is medium/medium+ in heat. Enjoy!