Hi everyone! This is my first post.
I recently became an owner of a 2005 Genesis Silver C! Believe it or not, someone in my neighborhood was throwing this out! I found it when I was driving home from a friends house. I came home and told my wife about it, and she gave me a ride back over. She asked how I was going to get it home, and I said "I'll just pull it back to our house". Luckily, I only live about three blocks away.
I was happy to find the TVWBB site! Already been going through the
restoration pages
. Y'all do some nice work on grill restorations so I am motivated to do my first one with this "C". Here we go: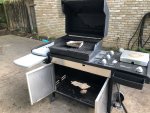 Yes, the inside of the cabinet has seen better days. I'm gonna have my work cut out for me there. I'm not paying $197 for a new one from Weber!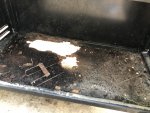 Hard to say, but this grill may have spent the last few years uncovered. Cabinet is full of dead snails. Weird....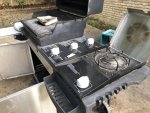 Odd that the previous owners used the stainless burner cover literally to cook on. Really stained.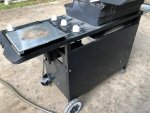 I've got my work cut out for me on this one. I'll post back with further updates.
Looking forward to chatting with everyone.
Thanks!
-Willy
Last edited: