Been thinking of trying this method out for a little while now and finally got to it tonight. i fired up a full chimney of previously used coals and poured them near the back of the wsm. I added a few more pieces of unlit lump and let it get to temp. Just before I put the pizza on i added 3 chunks of pecan wood to really heat things up. Wife made some home made doe, and we piled on leftover pulled pork, red onion, bunch of cheese, and i used some green chili bbq sauce then sprinkled a little bit of Bad Byron's Butt Rub on top.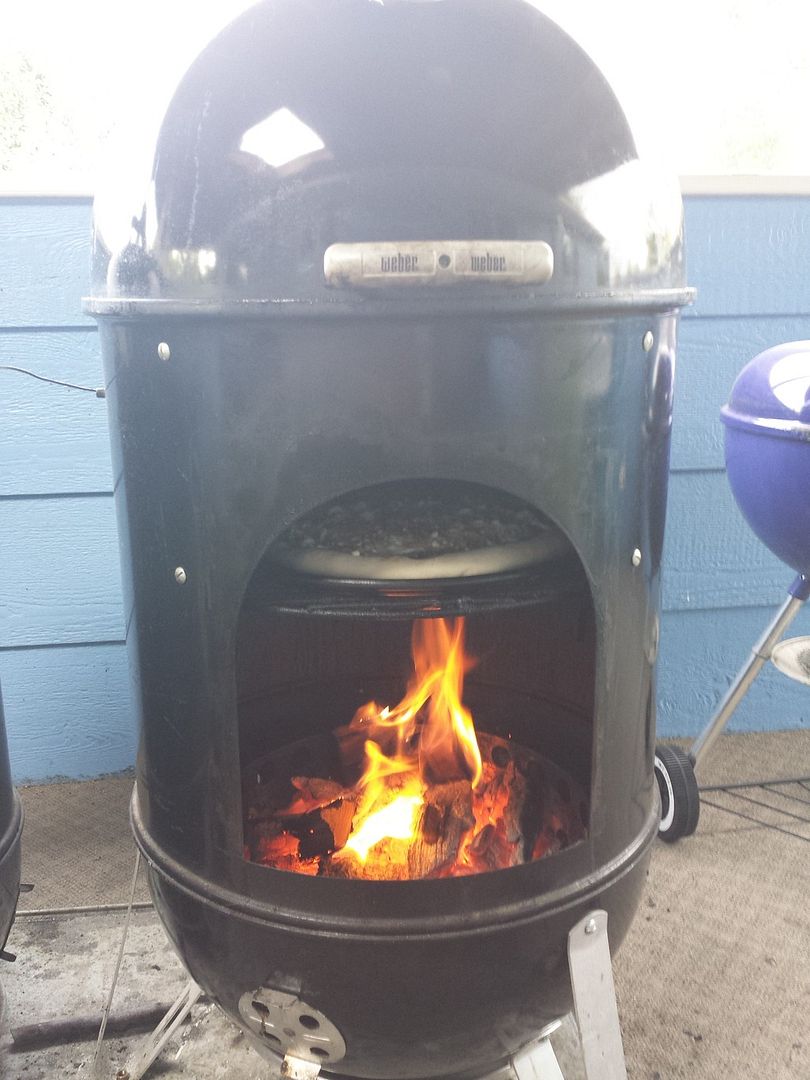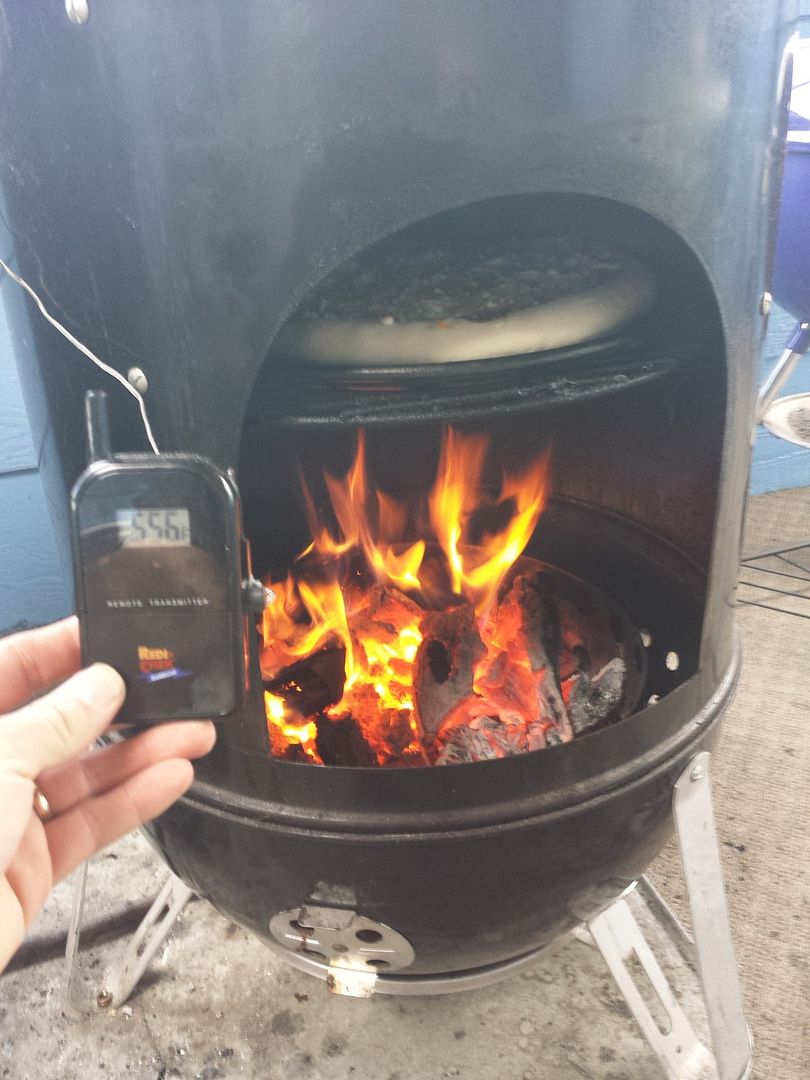 I turned the pizza 180° about every 3mins.
Only took about 9-10mins.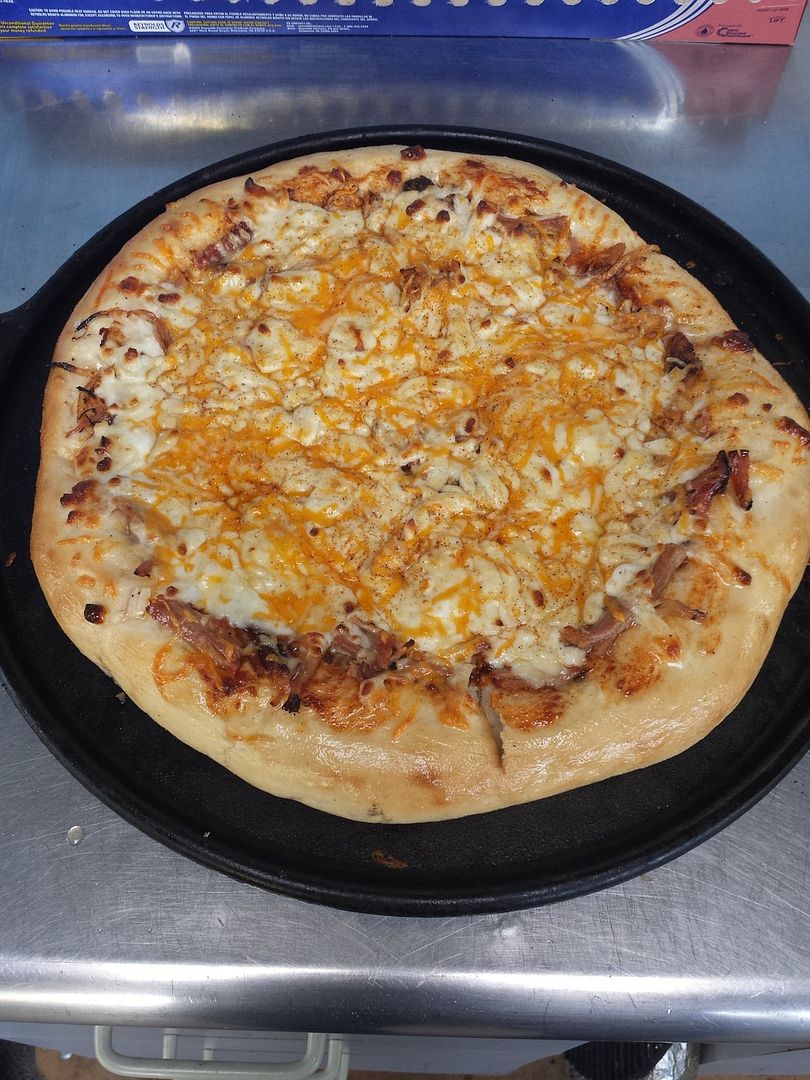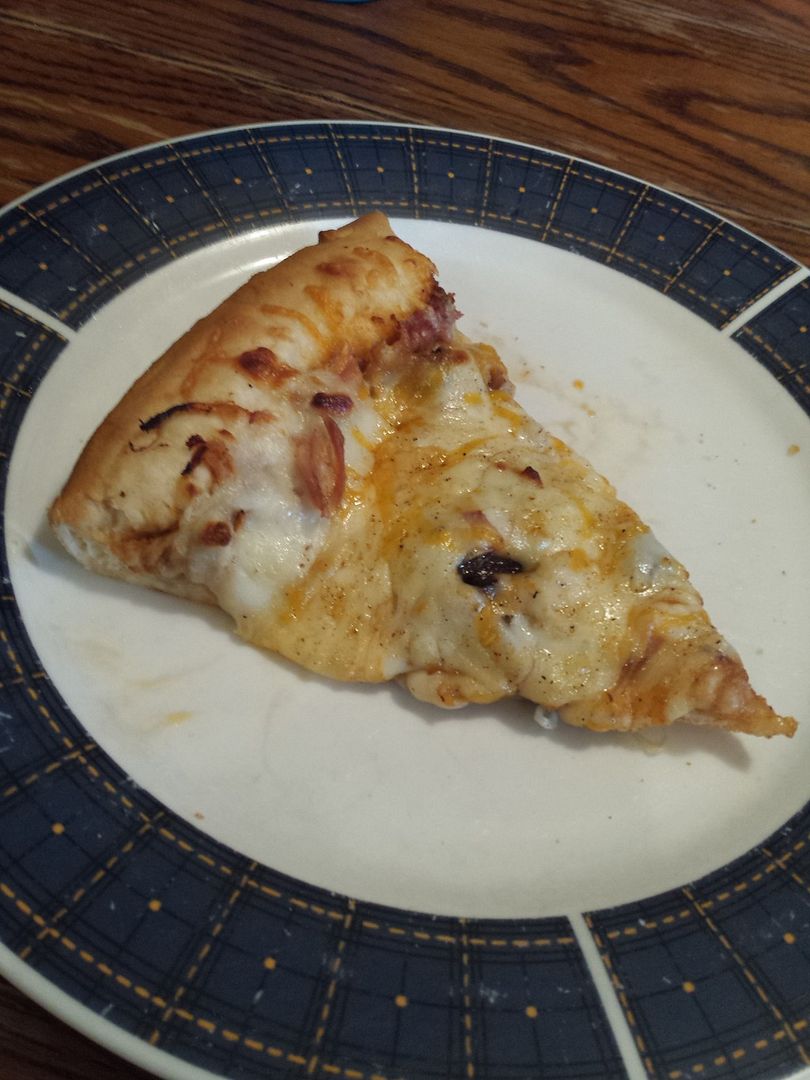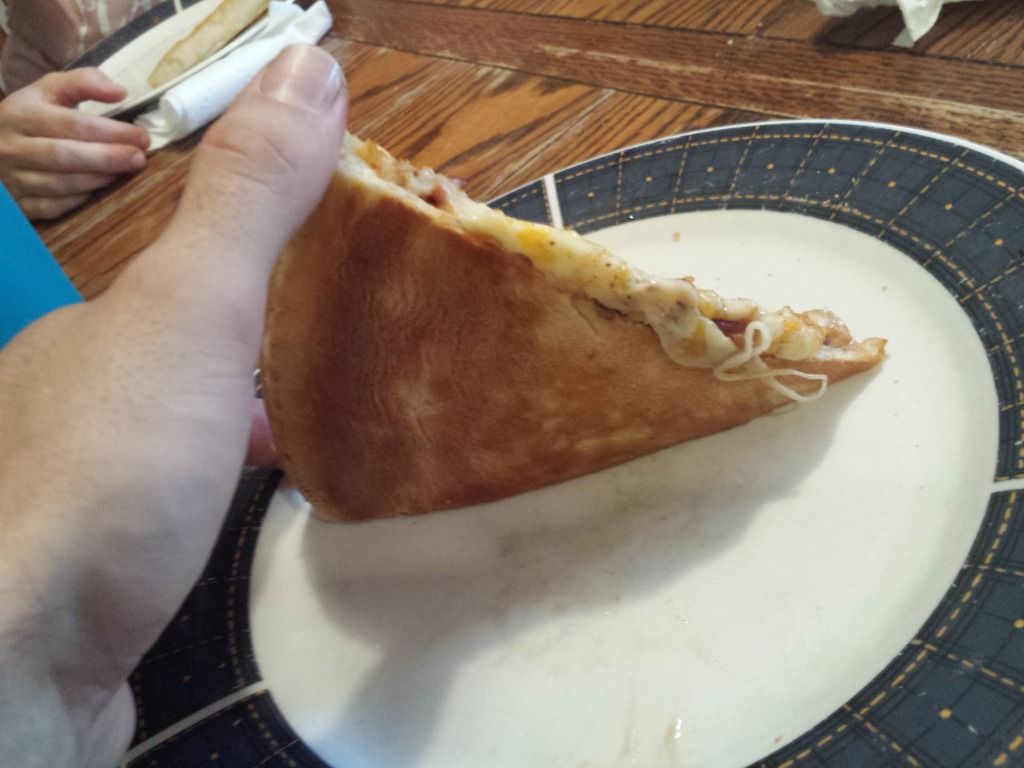 This turned out very well! I can honestly say that this was the best bbq pizza I've done yet! Everything was done just right!
The only down side was that it was so hot that it scorched all the nice seasoning on my lid
.
I've got to say that i don't see myself having to get a pizza kettle attachment now. Plus i bet you could do two pizzas at once (one on each grate).
Thanks for looking, see you next cook!