Got a good deal on a CAB choice chuck steak. It was about an inch thick. I didn't want a tomato based or BBQ style marinade. Found a recipe in "La Cocina de la Frontera" by James Peyton that looked like it would work. So the steak went into a Ziplock for 24 hours with this: 3 cloves minced garlic, 1/4 cup lime juice, 1/4 cup pineapple juice, 1/4 cup chopped chipotle in adobo, 3 tbs tequila, 1/4 cup olive oil & 1/2 tsp salt.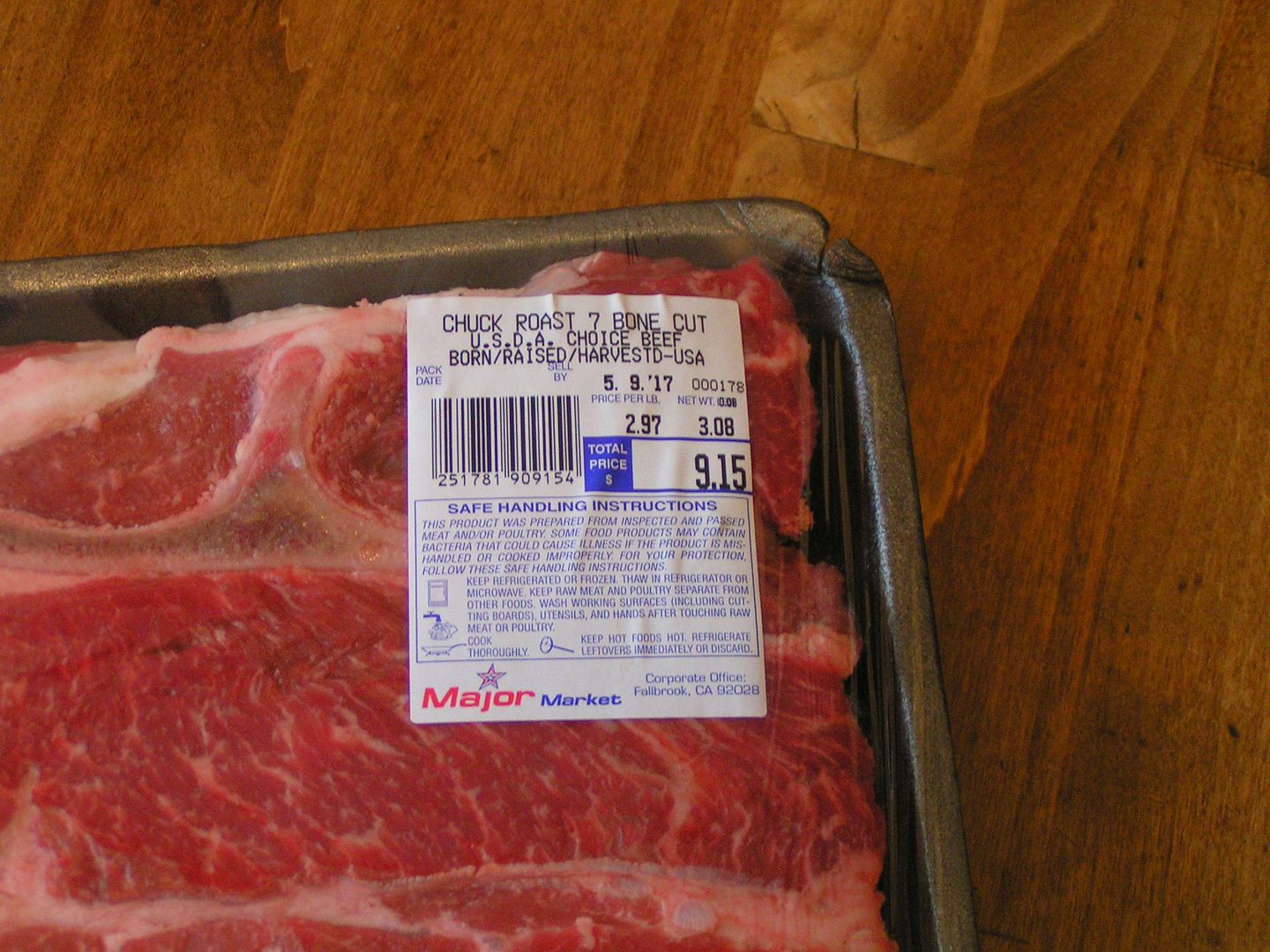 Unfortunately, it had been raining & wasn't going to stop anytime soon. Was afraid to wait a day to cook - figured the lime & pineapple juice in the marinade might turn the chuck to mush.
Decided the garage was the best place to cook. So with 3 fans running to push the smoke outside, I fired the chimney with a full load of KBB. Hoped that lighting it near the floor wouldn't start the door on fire.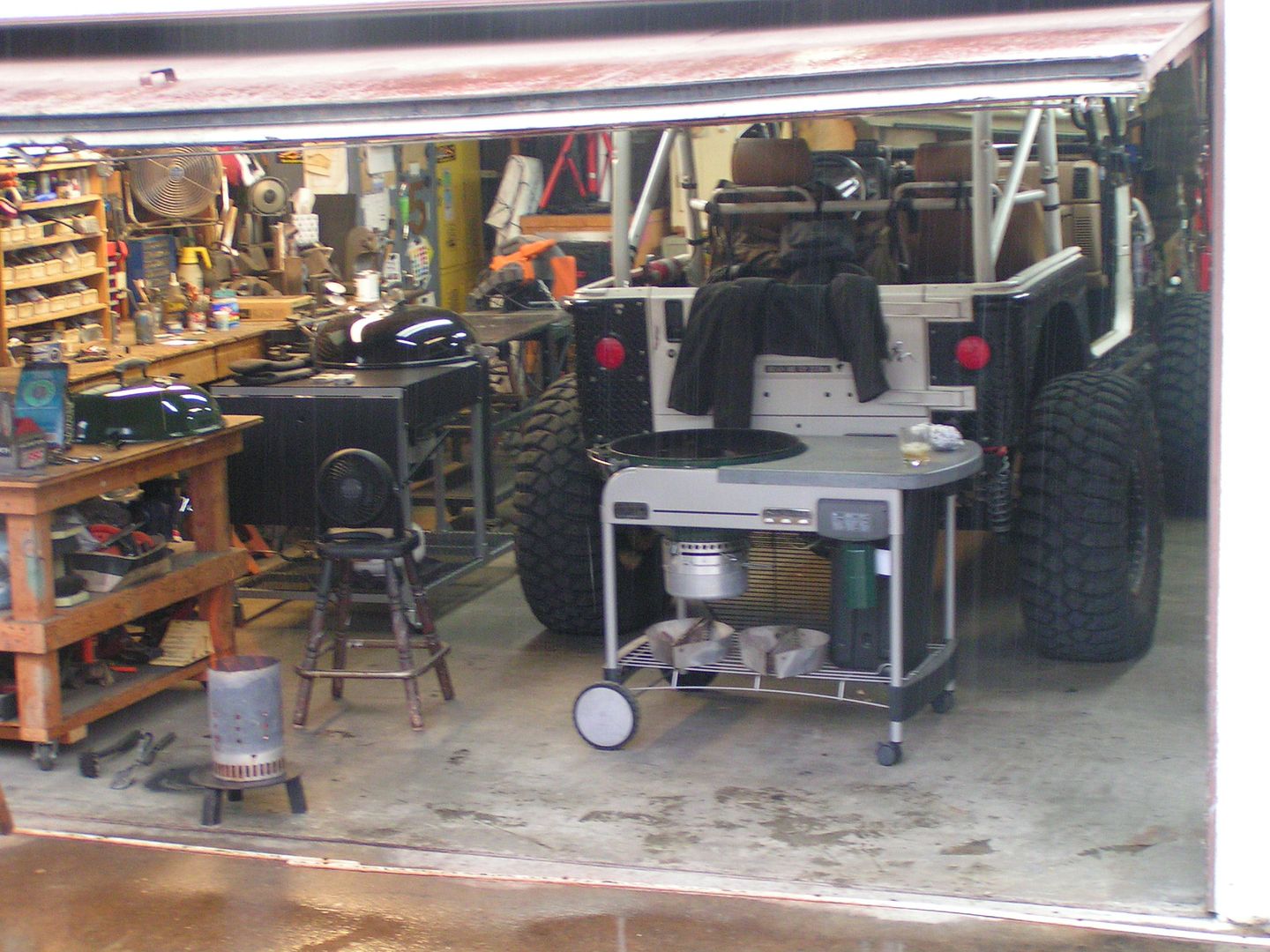 Dumped the lit briquettes on top of 3 big chunks of mesquite, added some more mesquite chunks, the 'taters & placed the steak on the cool side of the grill.
Let everything get cozy for a while.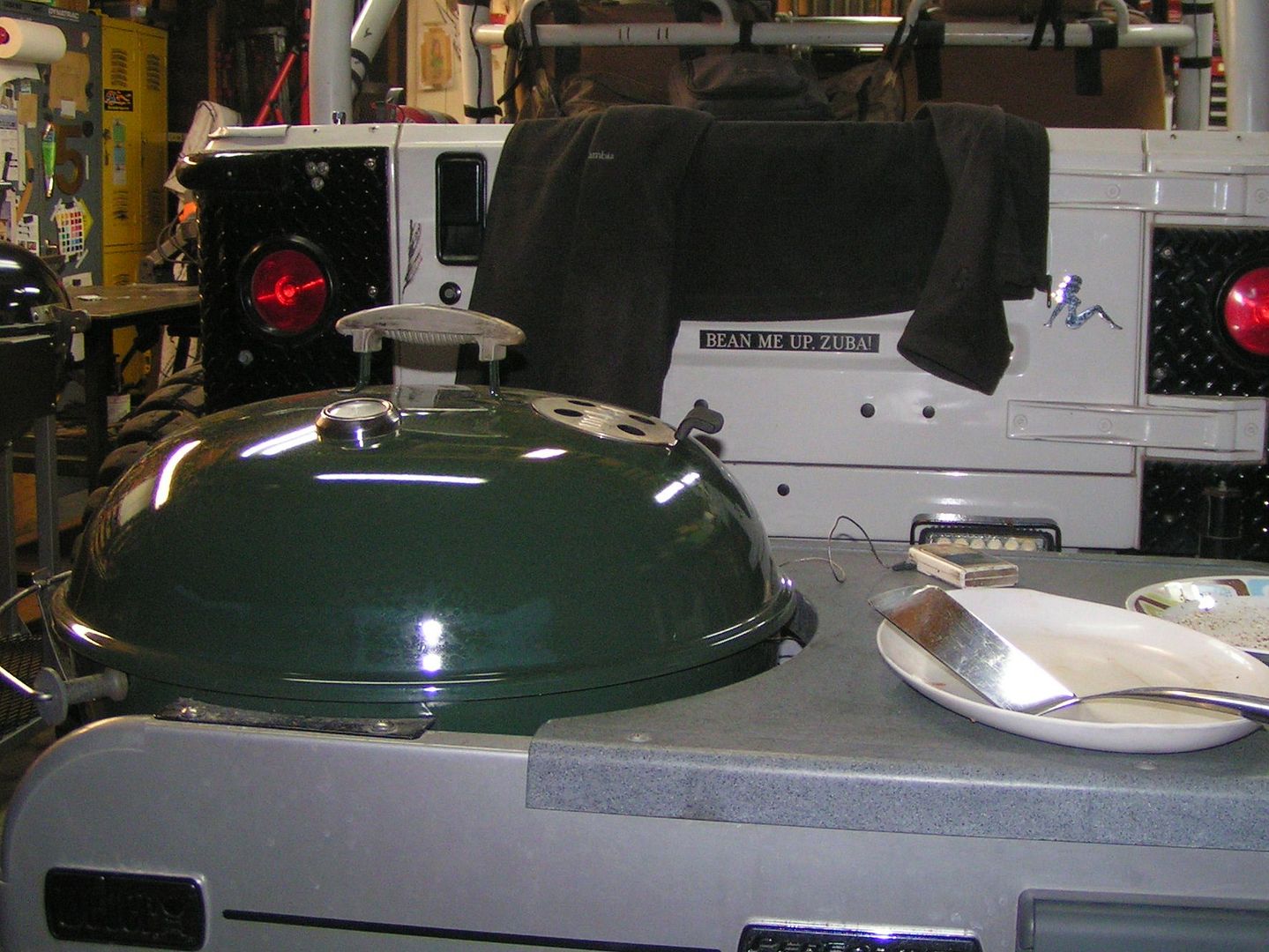 After a bit... included some knob onions.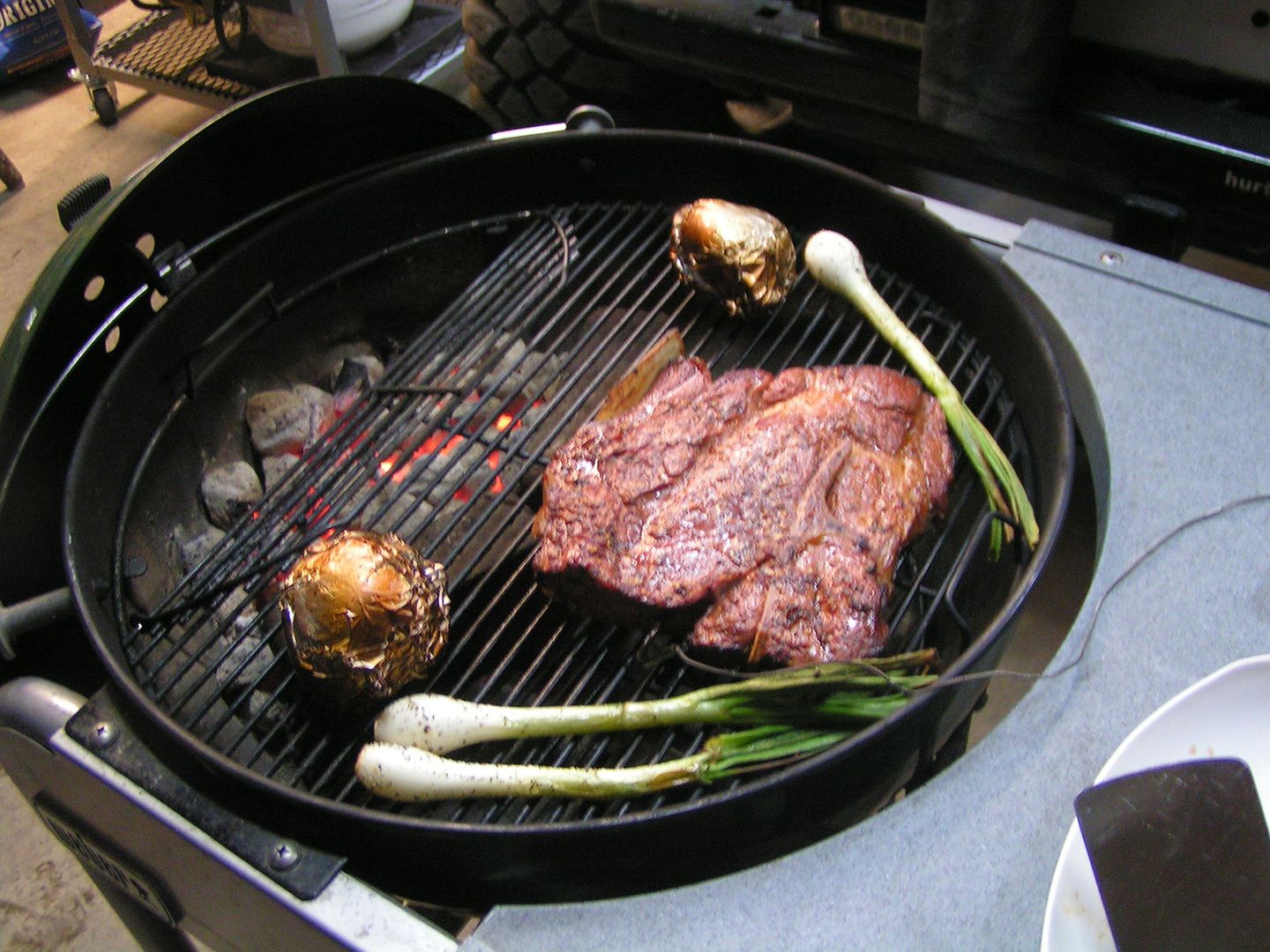 Reverse seared the steak when the IT hit 125*.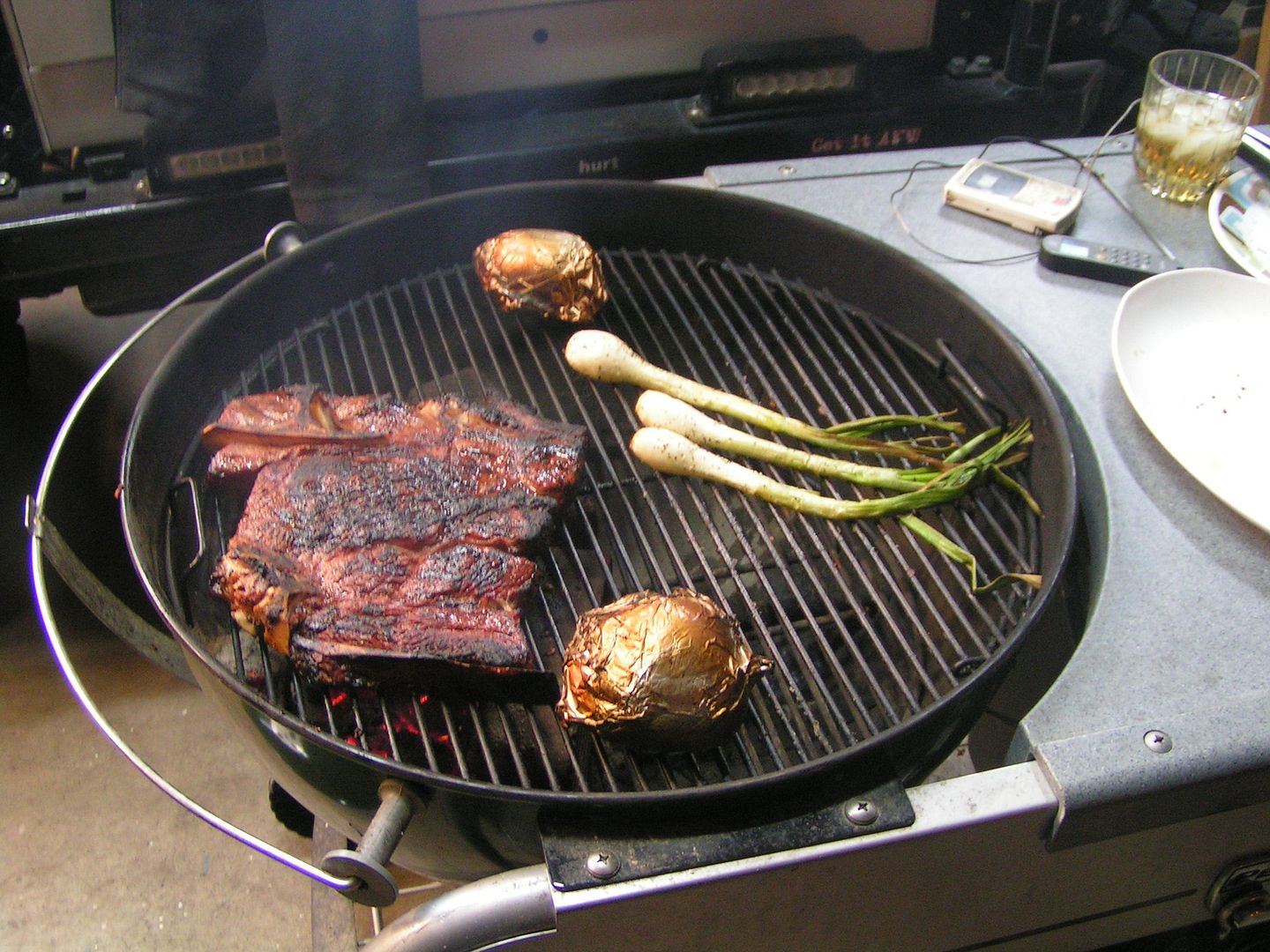 Let it rest while the onions & reds cooked a bit longer.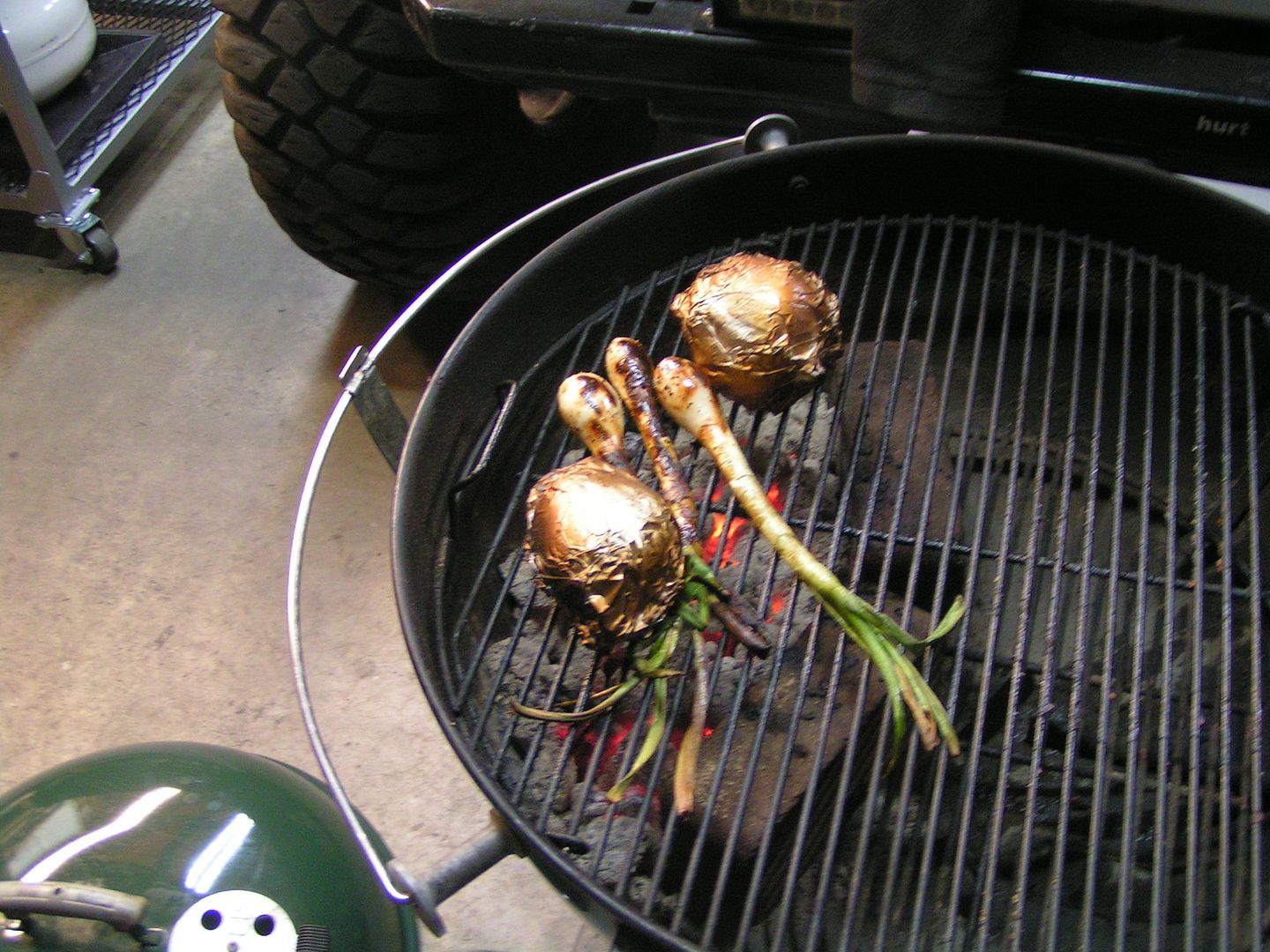 Time To Eat!!!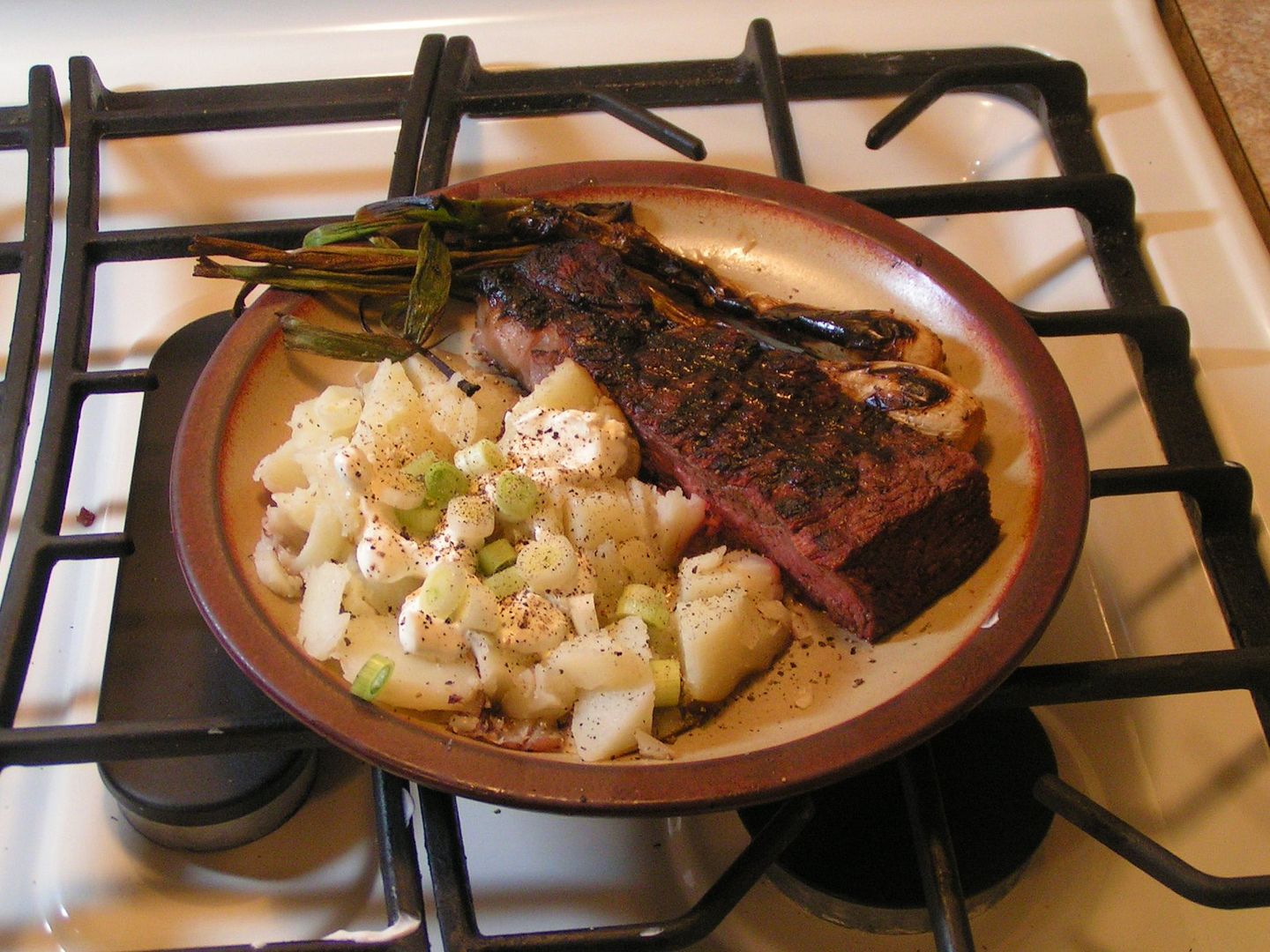 It was good! The steak was nice & tender. Great beefy taste to it. Would def do it again. Hopefully - not in the garage, though.
Oh... & the obligatory sliced close-up pic: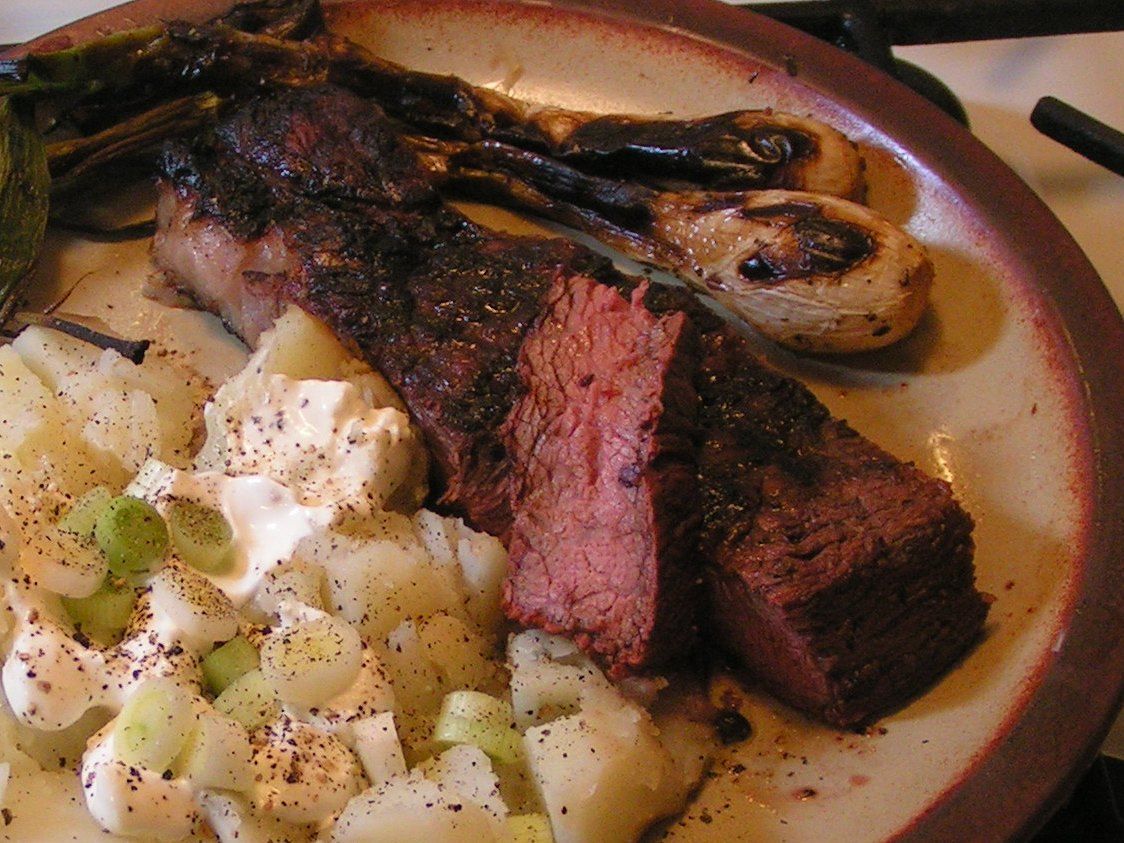 Last edited: