The real test of my Home Made Mini-Vortex is with chicken wings. Here's my first run: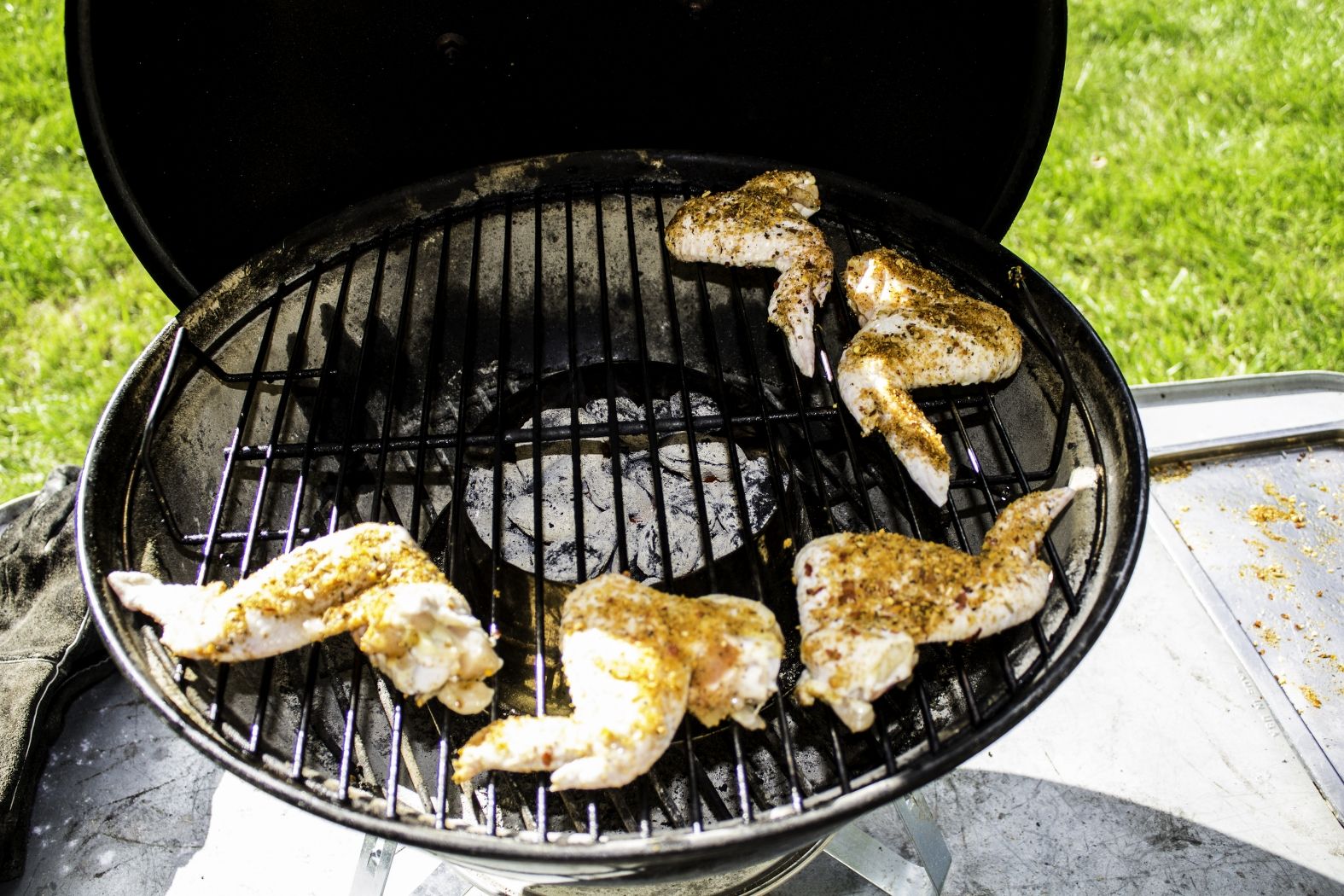 After thirty minutes: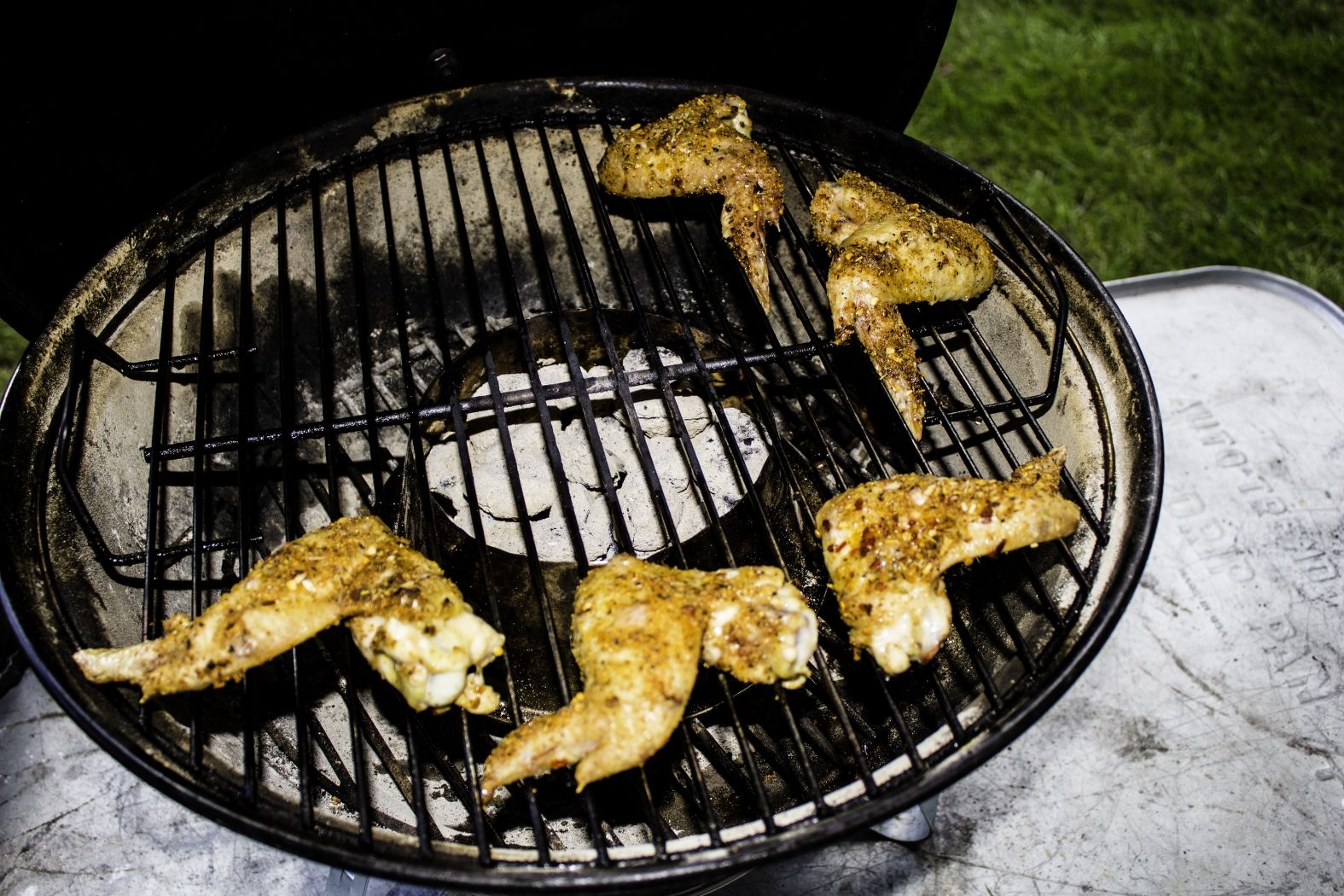 Done and on the plate: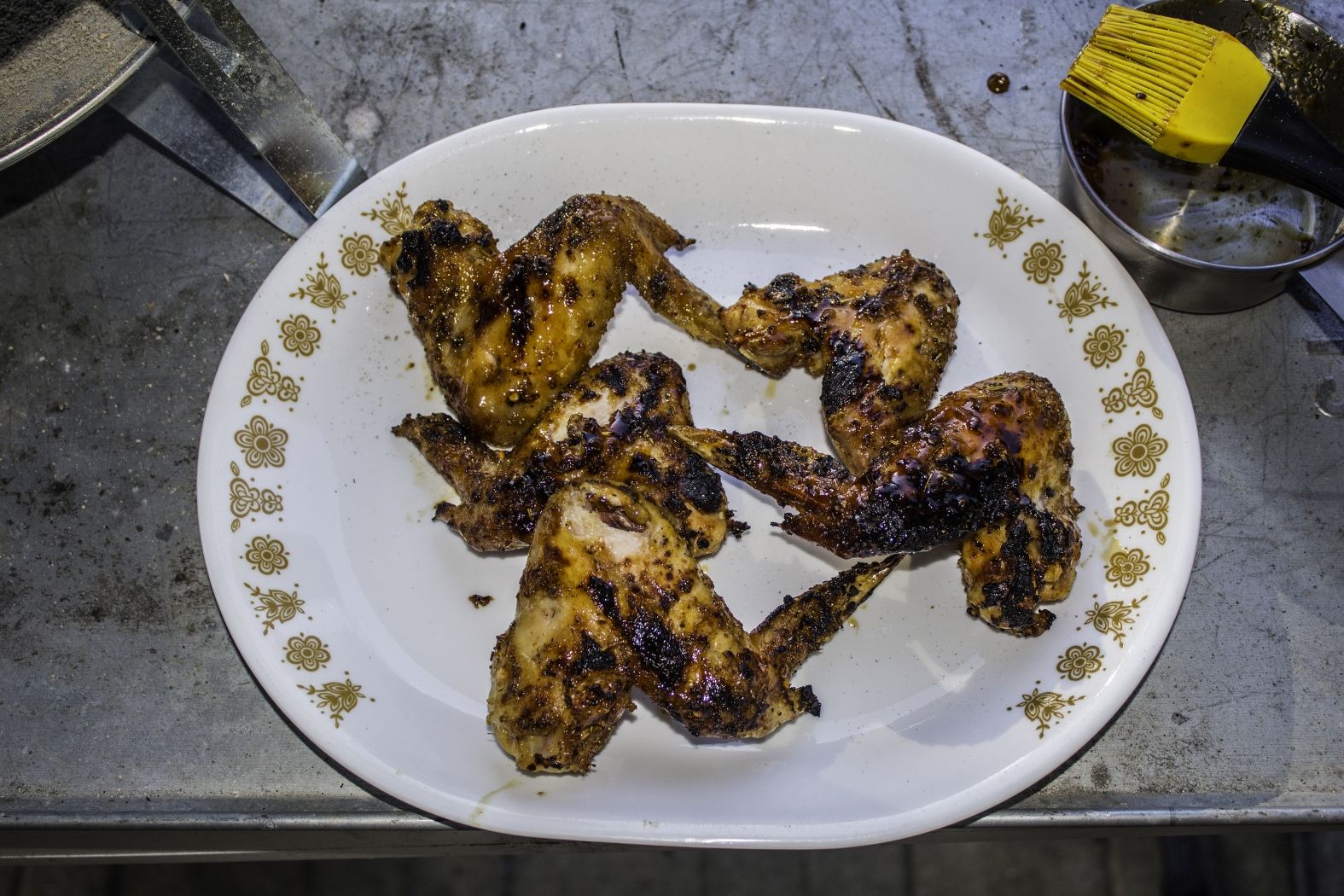 I really didn't have quite enough coals this first time. I suggest you load it up with 35-40 lit coals and it will more nearly approach the heat of the original Vortex. In fact, I suggest using your tongs to rearrange the coals if necessary to get all of them in, for best results, if you decide to try this. Personally, I am quite happy with the results.
Make no mistake, my primary "go to" Vortex will be the original, but my motives for adding additional cooking capability for a crowd have been met. This thing works quite well, thank you
.
Thanks for lookin', and,
Keep on smokin',
Dale53