I had to work the majority of the holiday weekend, but got a request to have breakfast for dinner. I rummaged around through the freezers, and found some Canadian Bacon I made from a hog we butchered a while back. so Eggs Benedict is the plan.
Got stocked up on charcoal for the season. Not name brand, but my local small town grocer sold me a pallet of 40 bags of this for $220 and it burns just fine.
Some eggs on the griddle, fresh-picked asparagus in the skillet with some butter and balsamic.
It's a bit of a cheat, but the Julia Childs blender method of making Hollandaise sauce gets pretty good results with a minimum of work.
Plated.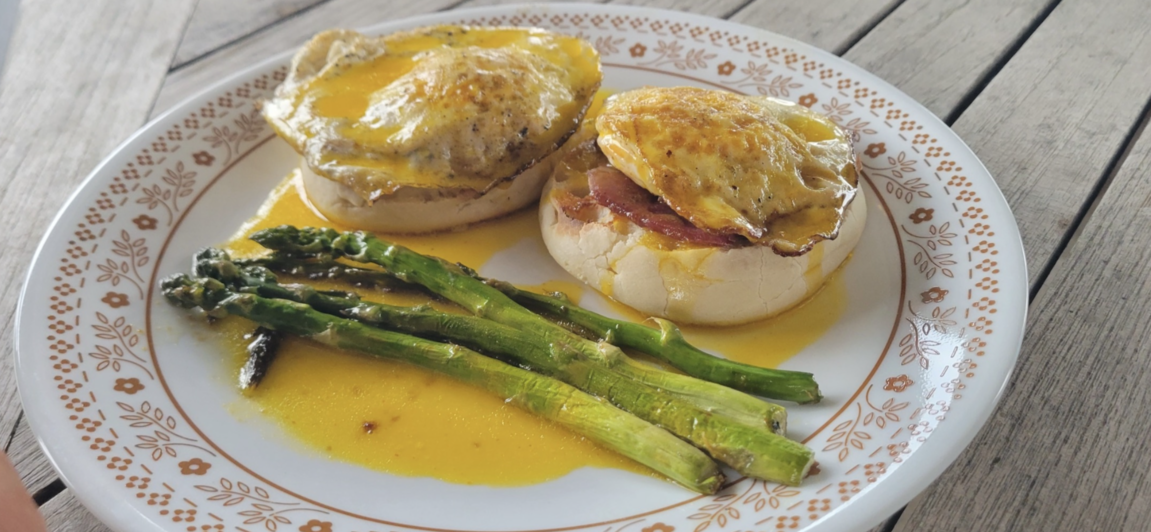 Egg yolks for Hollandaise means egg whites leftover, good excuse to shake up a round or Clover Clubs.