This was a new one for me. Made up a rub of Kosher salt, pressed garlic, black pepper, white pepper, EVOO, thyme and bay leaves.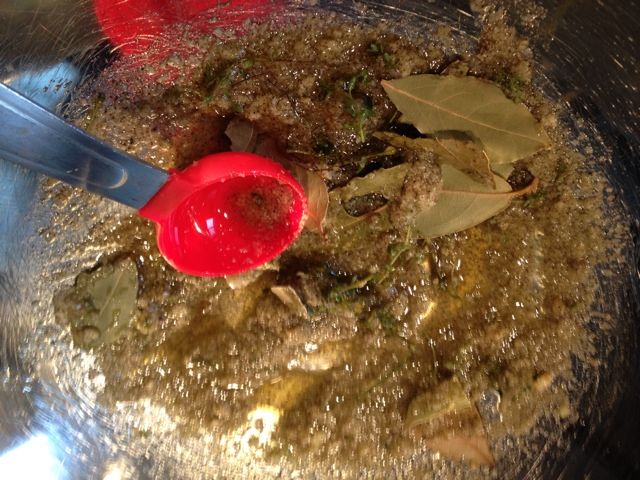 On the WSM. Kindly ignore that duck and chorizo, that's for another post. I had to keep turning and rearranging so nothing dropped in the pan I was using to collect duck fat.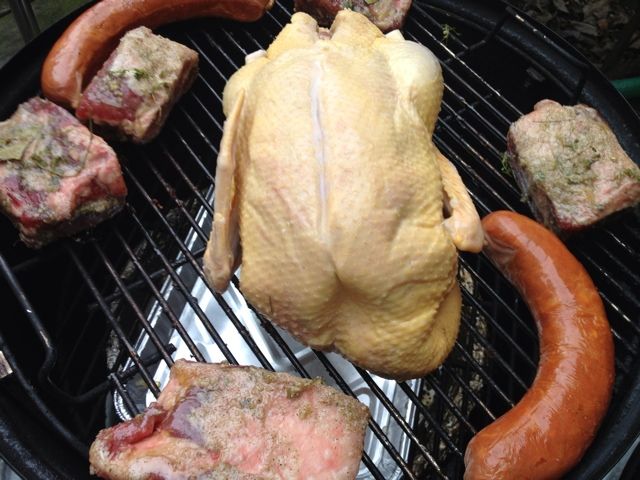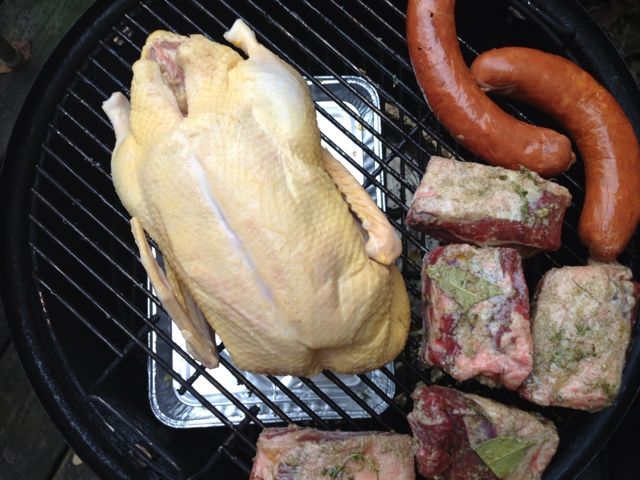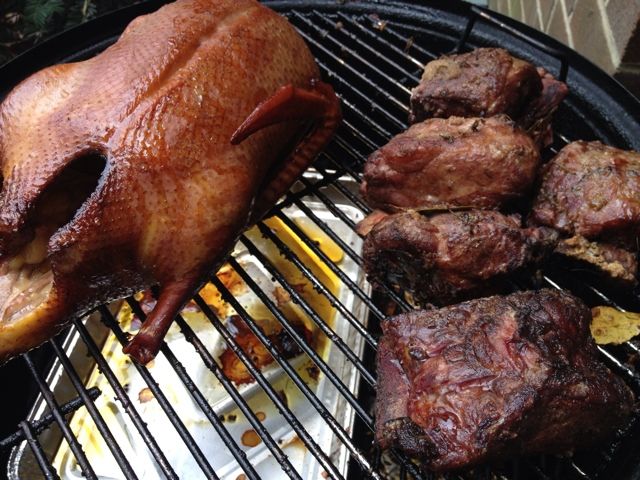 Getting there. Again, pay no attention to the duck, he's just a figment of your imagination. This took about 4.5 hours at 250 or so, smoked with apple, hickory and cherry.
Plated up with some mac and cheese.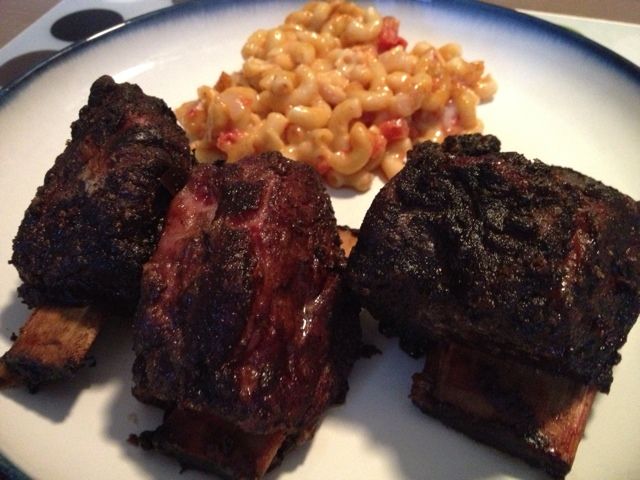 And the close-up.
Thanks for looking!
Last edited: