Been a while since I made up a batch of bacon! Grabbed a belly at CostCo: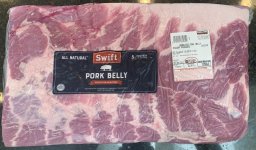 Used the Diggin Dog Farms cure calculator to figure out some ingredients (after cutting the belly in half)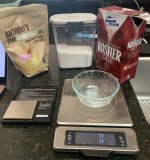 Bagged 'em up with the cure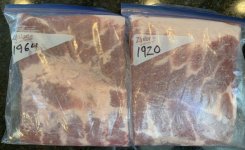 Into the fridge for 8 days, flipping every morning (when I remembered), then onto the smoker yesterday.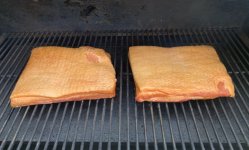 1.5 hours @ 180°, then 2.75 hours @ 200°. Pulled the bacon off when it hit 150° internal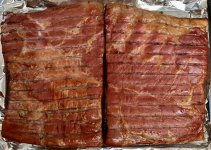 Broke out the Beswood slicer today, and made some thick cut stacks of the good stuff!!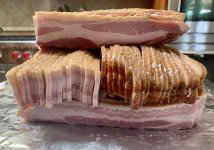 Diced up the end/trim for various uses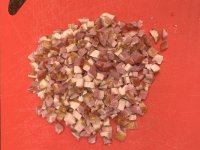 I'll get it all vacuum packed this evening, and tomorrow am will be some tasty bacon and eggs!
R