Last week my wife and I visited Phoenix and stayed at the
Pointe Hilton Squaw Peak Resort
, where one of the affiliated restaurants is
Hole-in-the-Wall
.
This smoker was in operation but it would be hard-pressed to keep up with demand...
...so this commercial unit does the majority of the work. Sorry the photo's a little fuzzy but I had to be in spy mode and shoot it from a distance.
At first we sat inside.
But my wife changed her mind and wanted to eat outside.
Brisket, roast chicken (no smoke), and pork. The brisket was OK although I would've preferred it unsauced, and the pork was actually pretty tasty. The mac & cheese was decent and the jalapeno beans were also very good.
I don't eat potato salad but my wife does, although she rated this smoked version just OK. The sauces (L-R) were a somewhat sweet red, a blueberry-chipotle that wasn't too fruity nor spicy, and a jalapeno sauce that brought some heat.
Two days later we stopped in again and split a half rack of ribs. My wife was a little concerned that the jalapeno creamed corm might be too spicy but it wasn't bad at all.
The ribs had good flavor but were too soft for me as the meat came off the bone way too easily and didn't have much chew.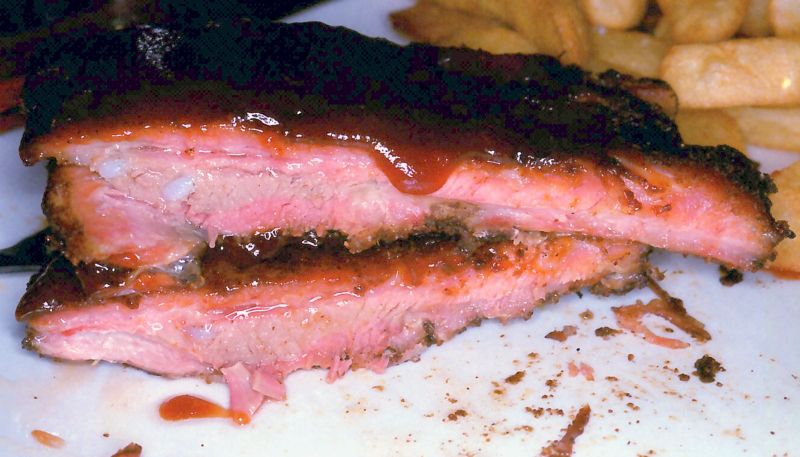 Overall we thought the food was pretty good although some items were better than others. And Pointe Hilton is a nice place to stay, especially for families (there were tons of kids there).