Administrator
Staff member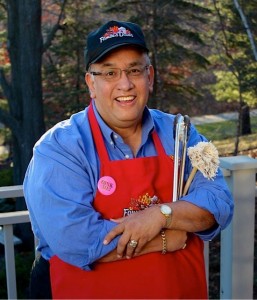 Dave Anderson is best known as "Famous Dave", founder of
Famous Dave's of America
, with
over 180 restaurants and growing. Famous Dave's has received unprecedented recognition as
one of the "Hottest Concepts in America" by Nation's Restaurant News, reaching over $400
Million in sales. Dave has helped found several publicly traded companies on Wall Street,
creating over 20,000 new jobs and billions in sales.
Dave's life story has been featured in two best-selling books on the New York Times Best
Seller's List. In Dave's own life, he has experienced adversity, frustration, and bankruptcy as
well as tremendous success. Dave received a prestigious Presidential appointment, which required a full U.S. Senate confirmation, and has served several governors in advisory positions.
Dave has appeared on all major networks including: Regis and Kathy Lee, CNBC's The Next Big Idea with Donny Deutsch, The Discovery Channel, The Food Network, FOX Morning Show, The Travel Channel, and The Oprah Winfrey Show to receive Oprah's Angel Award for his leadership work with at-risk youth.