Administrator
Staff member
On behalf of the members of The Virtual Weber Bulletin Board, it's my honor to welcome
Kevin Kolman
to this week's Q&A session!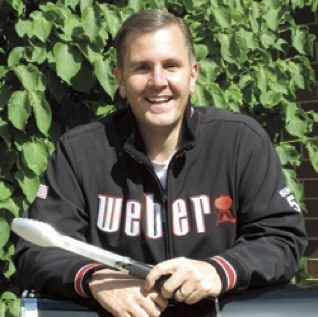 Kevin is Weber's go-to guy for all grilling techniques, products, and questions. As Weber's Grill Master, Kevin inspires average grillers to become backyard heroes through his
how-to videos and blogs
.
Kevin has a Bachelor of Science degree from Eastern Illinois University and a Master of Science degree in college student affairs. Kevin is a highly skilled Grill Master and brand enthusiast, due to his extensive hands-on testing and scrutiny of Weber products, accessories, and cooking. Helping people discover new ways to grill on their Weber energizes Kevin and fuels his passion for all things Weber.
Just a few points to cover as we begin:
Start a new message thread for each new question. It gets confusing when a single message thread contains multiple questions.
As a courtesy to our guest, please allow him to answer the question before you reply with your thoughts or opinion about the question.
Kevin has graciously agreed to provide some prizes to those who post questions this week. If you start a message thread asking a question, your name will go into the hat and we'll draw names at the end of the week to see who wins! So let's see lots of interesting questions posted.
Here's to a great Q&A session this week,
Chris