For this i did something that I thought I'd never do...bone out a pork butt and cut it in half! Butt, I figured a smaller but would take a little less time and that was what i needed. So here it is tied up.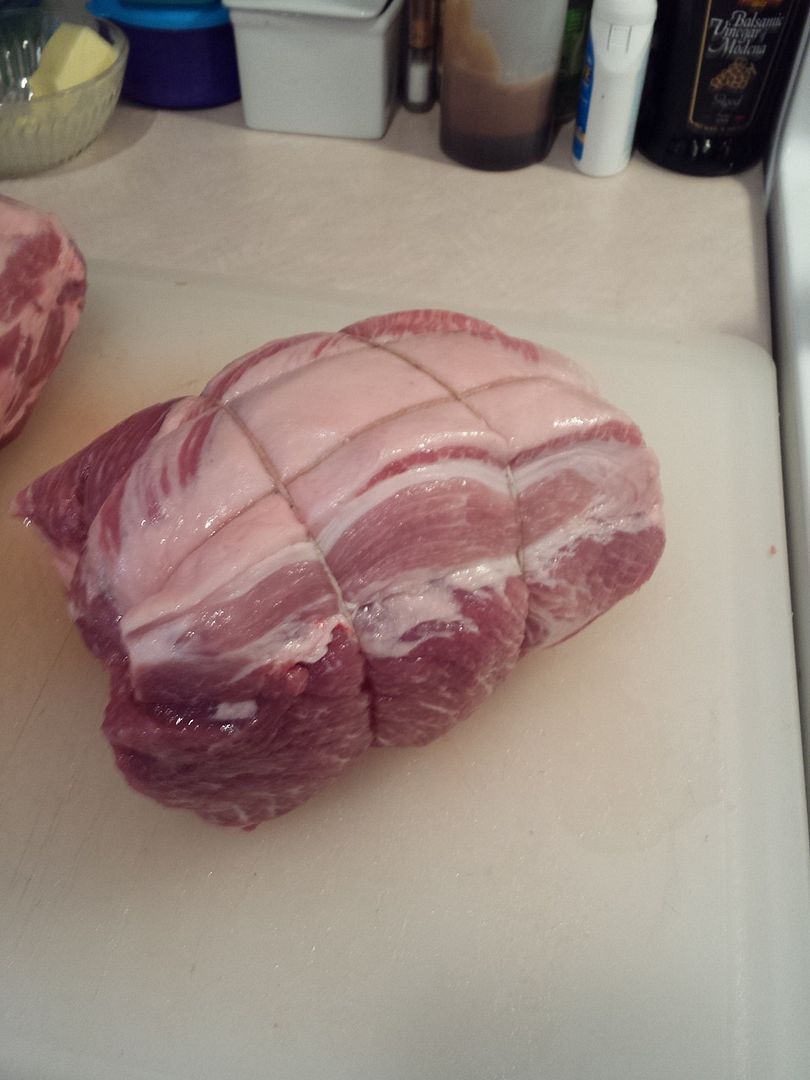 Rubbed down with some Bad Byron's Butt Rub.
Now here's the fun part (for me anyways, I've never seen anyone do this before). On the spit it goes. With some Hickory wood for smoke.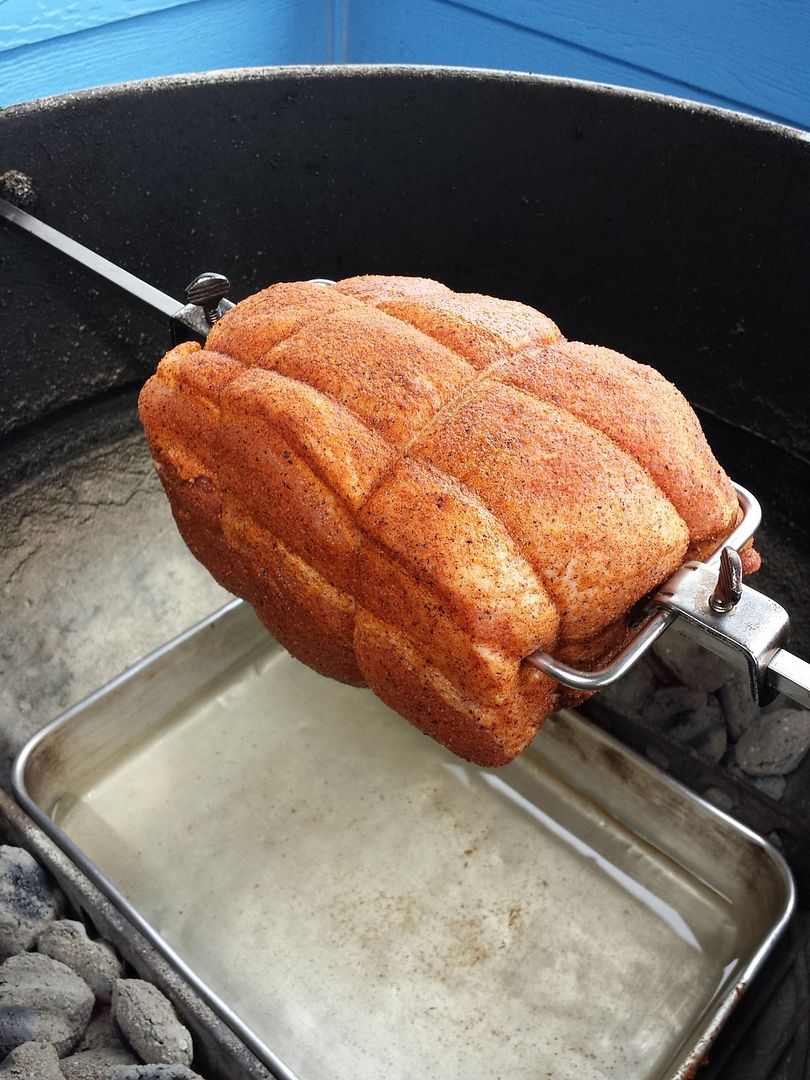 After about 2hrs it got to 155-160°it, so time to foil it.
Another hour in the foil. Got to around 195°it. Pulled off the foil and let it go for around 15min while the tater tots were finishing in the oven.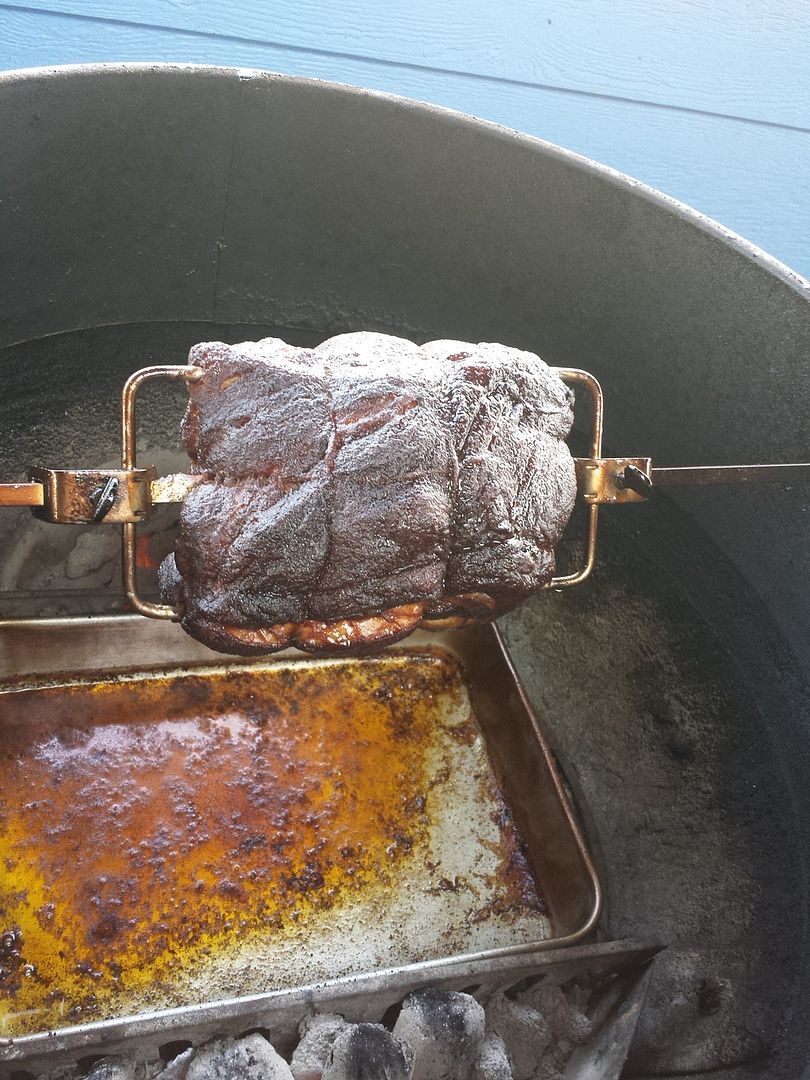 Pulled for some PP sliders.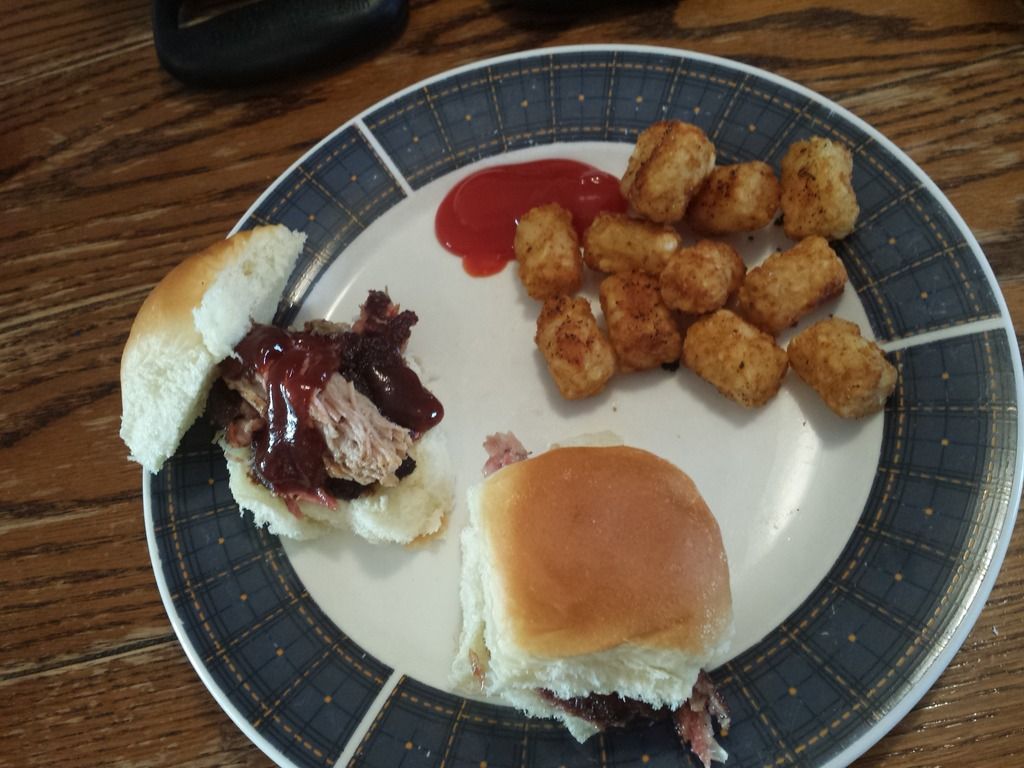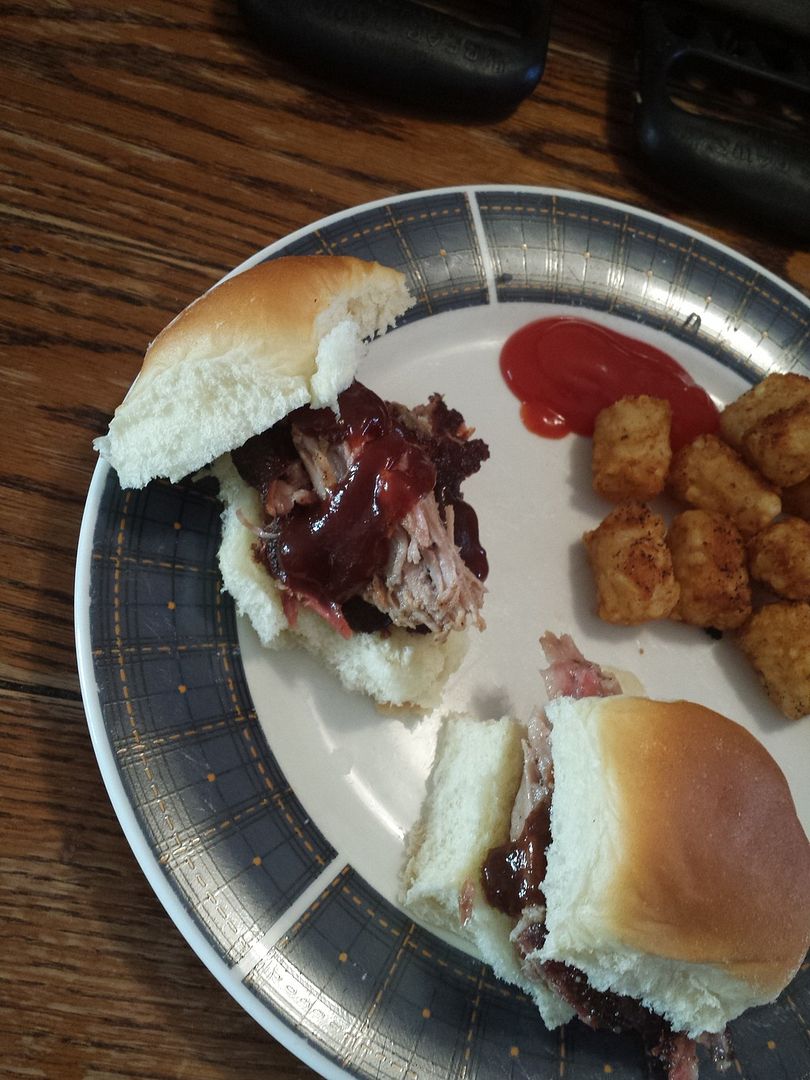 So to sum up a rotisserie pork butt works! It was a little tuff to pull, not as tender as you would like for pulled pork, but it was very tender to eat and very moist too. Flavor was definitely there. All in all a great experience and fun trying an old classic a new way.
Thanks for looking, see you next cook!