Felt good to fire 🔥 up the Performer!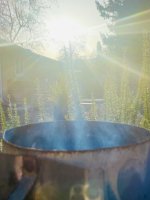 Did a base rub and then added some special stuff after I put them on.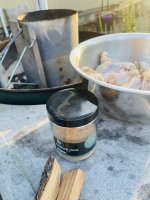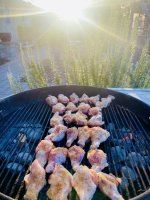 Used some Peach 🍑 and let them go for about 45 minutes at 350ish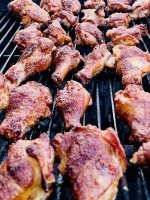 Threw on some asparagus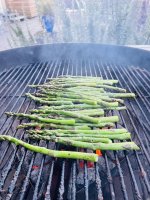 Lost only one 😬 😢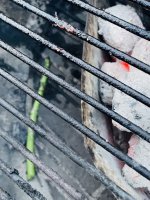 Used a leftover pack of sauce from TJ's orange chicken for a glaze!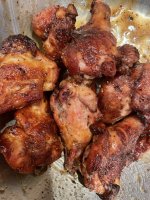 Kids like the glaze…I prefer mine dry…