This is the six year anniversary of my first brisket cook on the WSM!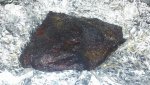 Evidently I was into foil? Maybe I just held it in the cooler that way.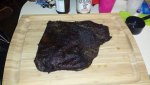 Out of the foil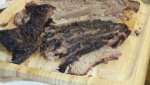 Sliced. Taking pictures in focus wasn't my strong suit.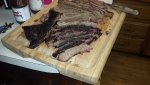 Better sliced shot. I want to say I've gotten better since then but that looks pretty good. I wonder if that was actually a flat or if I separated the flat and point. Blasphemy!