Administrator
Staff member
2016 Weber Summit Charcoal Grill Owners Brochure
This brochure was included with the purchase of my 2016 Weber Summit Charcoal Grilling Center. It's eight pages and full color.
The brochure welcomes you as a new grill owner, suggests that you register your grill to receive a free cookbook, and advertises a variety of accessories for the Summit grill. There is a two-page spread on the optional
Gourmet BBQ System
. There is a full-page recipe for slow-smoked mesquite brisket that includes a rub recipe. Finally, there's a grilling guide showing estimated cooking times for various meats.
Enjoy,
Chris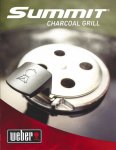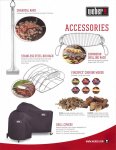 Last edited: