SOLD
I am selling an original Yellow 18" Weber Kettle for my neighbor whose mother has passed. She was the original owner.
This needs some restoration as seen in the pictures.
One of the leg attachments is broken off the kettle and the cover has a chip in the finish.
Any reasonable offer gets it. He wants it to go to someone that will appreciate the 'Vintageness'.
Kettle is in the UTC/La Jolla area of San Diego. Makes most sense for local pick-up, but would ship.
I don't have a URL for the pics so please email me for them. SOLD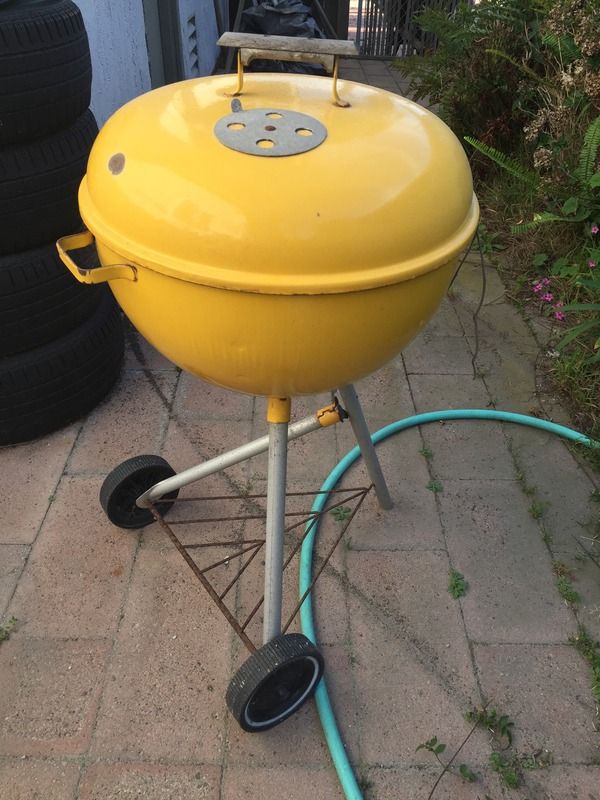 Last edited: